The last few weeks have been crazy, I got so many orders for capes & a few clothing orders that I actually had to CLOSE my Etsy shop!  I got all my capes finished up & shipped out last week, so this weekend & today I finished up the 2 custom tunic & legging sets that I had orders for.
This first one is the same Miss Madeline dresses, modified to tunic tops, as I made for twins but in a size 6-12m. I literally had it 95% complete & found to small red dye spots that were oops from the print process when the fabric was made!  None the less I had to tear it half apart & was lucky I was able to fix it because I only had a small amount of fabric left.  The capri leggings are the same fitted leggings that I made for the twins but with 2 rows of ruffles added to the bottom.  It is the first time I have made leggings like these & they turned out super cute, so I plan on making more!  I also made a matching black headband, but didn't get a picture of it.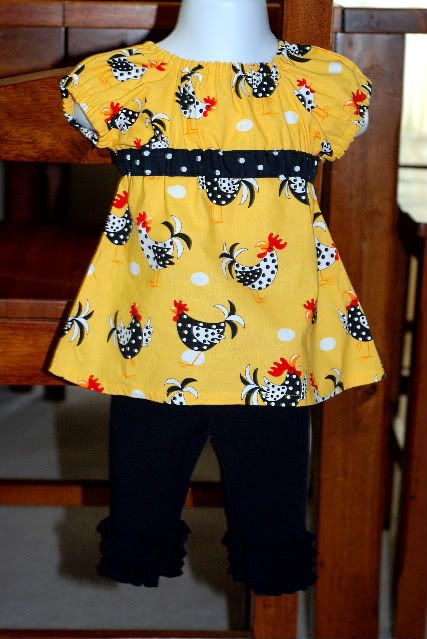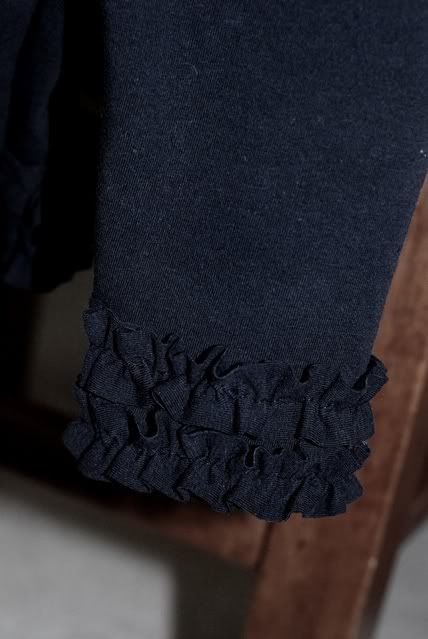 This 2nd set was a custom order, the customer told me she really liked some of Heather Bailey's more retro styled flower fabrics.  I couldn't find the exact print she liked but I found this one & a coordinating fabric and really like how it turned out!  The tunic top is the same modified Miss Madeline.  The capri's are just my fitted capri leggings.  Then I took pictures of the matching headband I made for this set!  I really like these headband & plan on making some for myself.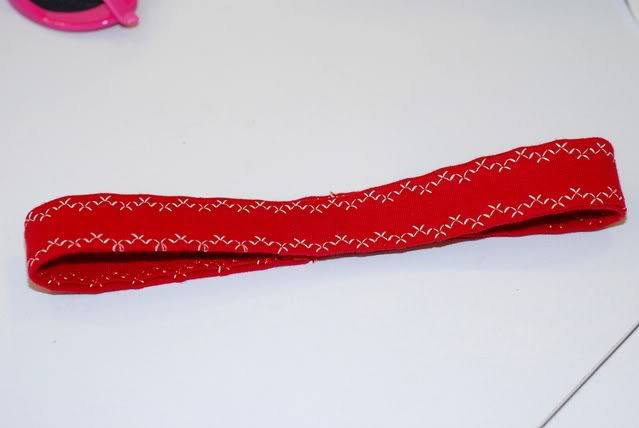 Well this will likely be my only post this week.  This weekend is my local twin/multiples club clothing & equipement sale.  Since the twins managed to outgrow their 2T stuff in less then 4 months plus I have all their summer clothes from last year & my son FINALLY outgrew 3T I have a ton of stuff to price, hang & pack up!
If you are in the Seattle area or know someone who is that might be interested please spread the word!
SNOMOMS Spring Clothing & Equipment Sale
Saturday April 10th 2010
Open to the PUBLIC from 8:30AM-12PM
NEW BIGGER LOCATION:
Edmonds Community College ~ Gymnasium
20000 68th Ave W
Lynnwood, WA 98036
Payment: Cash & checks* only. (*local, non-business with ID upon request)
SNOMOMS organizes two clothing & equipment sales each year; one takes place in the spring and one takes place in the fall. A portion of all proceeds go directly to the club to help support our outreach programs and club activities. All club members can take part in selling at the sale & shopping opens to the PUBLIC at 8:30am!
Everything is extremely organized & sorted to signs to help lead the way, and all clothing is hung and sorted by size and sex. The sale has become so popular that we have secured a new location with twice the floor space! The inventory varies from sale to sale as well as the pricing because members price their own stuff.
Clothes & Shoes — mostly preemies to 5T but larger sizes as well!
Cribs, changing tables, bassinets
Car seats, single & double strollers (sometimes triples), toddler seats
High chairs, potty chairs, swings
Exersaucers, play gyms, carriers
Rattles, dolls, games, puzzles, books
Videos, DVDs, LOTS of toys
Nursery decorations, crib bedding
Maternity clothing, nursing equipment
Outdoor toys, play equipment
Lots of multiples targeted baby & toddler gear
Much, much more!
For more details, or to sign up for an email reminder, please visit the Sale page or if you have questions our Contact Us page.