Way back in August, my best friend's daughter asked me if I'd make her a poodle skirt to wear for Halloween. I love that she appreciates my sewing and so I agreed to make her costume … with a twist so she could continue wearing it. I got the skirt sewn and mailed off to her last week so, now that she's seen it, I get to share with you all! (I had my daughter model it for blog pictures before I sent it halfway across the country.)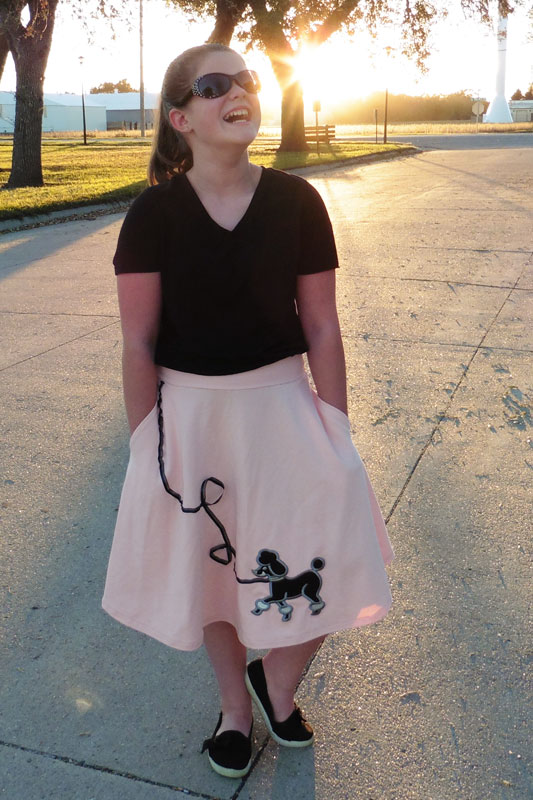 The day my friend's daughter asked me to make her a poodle skirt, she was wearing a hand-me-down Capsule Skirt that I'd originally sewn for my oldest daughter as a uniform skirt. It was the second (or third) time she'd worn it that week, while we'd been visiting them in Florida, and I figured she must love how it fit. So, when she asked for a costume, I suggested sewing a Capsule Skirt just like the one she was wearing, but in pink and then adding the poodle and leash to the front. She thought that sounded perfect!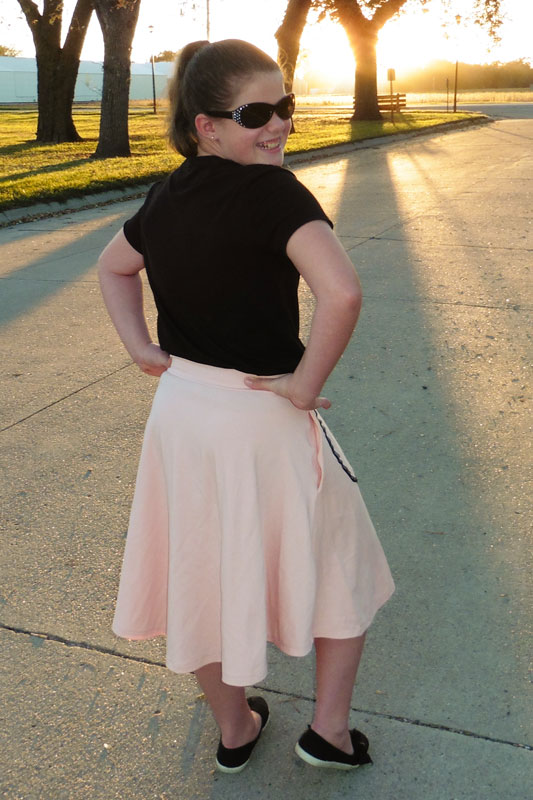 I added about 5 inches to the Capsule Skirt's original length so that her poodle skirt hem would land below her knees. After constructing the entire skirt from blush colored ponte I got from So Sew English Fabrics, I basted on a store-bought poodle and a length of black ribbon to serve as the leash. I used long basting stitches and black thread (including the bobbin thread) so that she could easily seam rip the poodle and leash off the skirt after Halloween and have a plain pink skirt to add to her closet! Hooray for costumes that transition into everyday wardrobe staples!!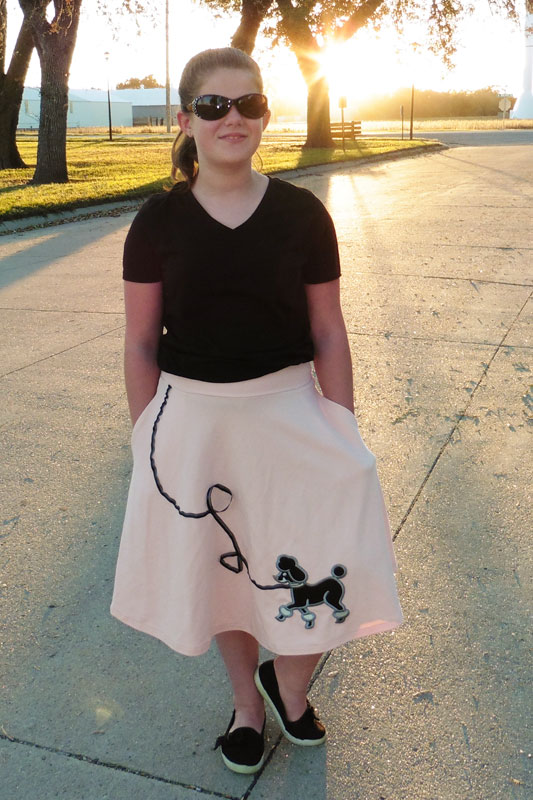 It turns out that this skirt was the only Halloween costume sewing I did this year. My own kids all picked through our costume stash in the closet and came up with outfits without my help. Did you sew any Halloween costumes this year? I'd love to hear about them. Please, share the details and a picture in the comments here or on my poodle skirt post in the EYMM Facebook group!
Happy Sewing!!  ~  Joelle