Due to popular demand I decided to give a long sleeve fall version of the Kymy's Dolman Top a try and I LOVE how it turned out.  I got this teal sweater knit on sale from Fabric.com
for less then $5 a yard.  It used more fabric due to the added length on the arms but still far cheaper then similar trendy tops in stores.  I can't wait to try it on the Carlie's Dolman for the twins!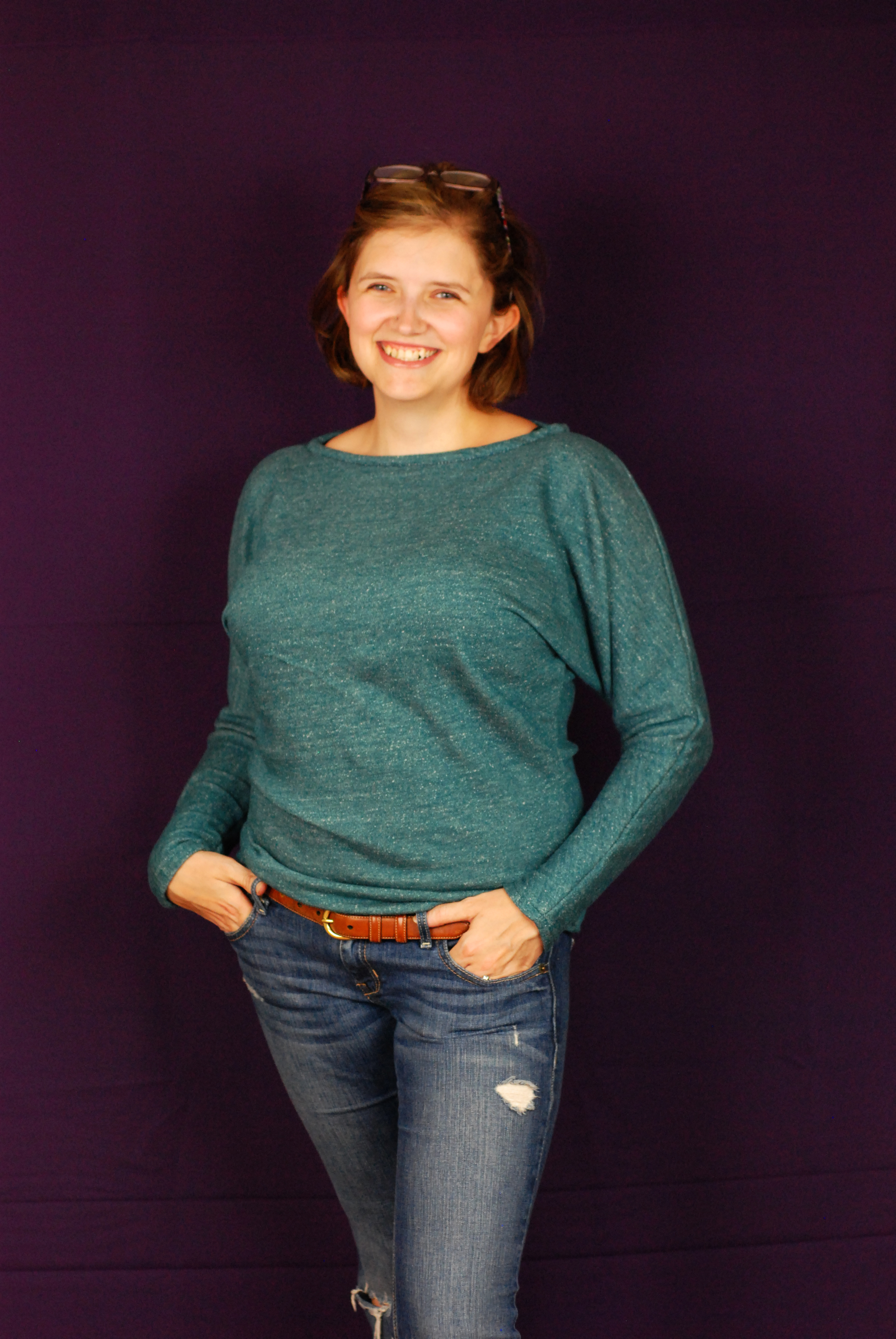 As a warning for larger sizes the width is more then half the width of even wide knits so you may need to piece or color block it in plus sizes but it can be done.  There is a GREAT tutorial on color blocking on YouTube by Angela Wolf and it can be used for ANY garments.
Start by assembling and tracing your size in the original pattern… this tutorial works with both the Kymy's Dolman and the Carlie's Dolman.
Matching your ruler up with the shoulder seam continue the line to match to extend the measurement below PAST the original sleeve.  Misses sizes use about 15″, Plus sizes about 11″, Tween/Teen sizes about 13″, Girls sizes (5/6-10) about 10″, Toddler sizes (2-4) about 8″ & Infant sizes about 6″.  Again these are all estimates and can vary a lot for person to person.  I highly recommend measuring from the center of the bust 2 inches below the neckline on the 'fold' edge of your piece all the way to the new wrist measurement… repeat on yourself OR on a properly fitting long sleeve top in the same target size & make sure your new sleeve is the same length plus at least 1/2″ for the hem.  When in doubt make it longer because you can always trim it down.  You can use the same method to make 3/4 length sleeves as well.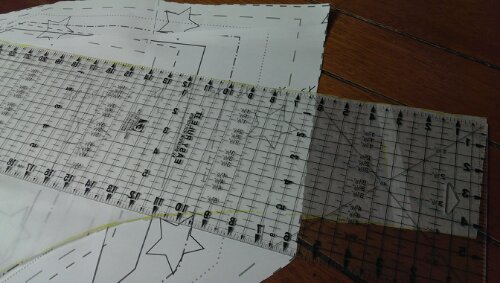 Then you want to draw a line for the wrist that is 90* from the top edge of the sleeve.  How long you make this line depends on the size. Again these are all approximate & you can always measure a ready to wear sleeve that fits…  Misses sizes 5″ for Plus sizes 7″ For Tween & Teen 4.5″ for Girls (5-10) 4″, for Toddlers 3.75″ & for Infants 3.5″.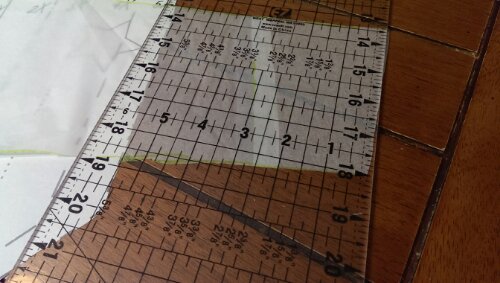 Next is the eyeing it part… You want to maintain the original curve until almost the elbow.  You can always take it in later if the curve sleeve is to big but you can't add to it so step back & look a 2nd time before cutting.  The lower forearm should be kind of fitted.
Comparison with the original on top of it.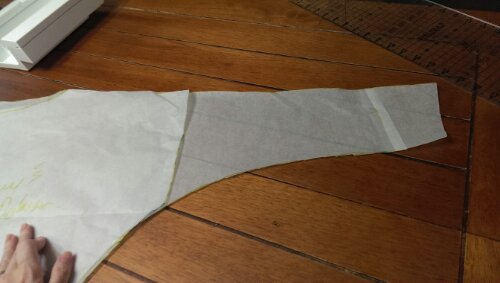 Then cut and sew like the short sleeve versions!
This post may contain affiliate links, read our
disclosure policy
for more information.