Yet more Halloween stuff for other people :).  I promise my kiddo's won't get left out I have just been busy finishing up the custom orders for others that help pay for our Christmas.  Anyway this week I have been working on the last bunch of my custom capes that have a shape & letter on them like the hundred's of others I made, but I was also excited to get an order for something a little different then what I normally do.  I don't list capes like these in my shops because they are licensed characters but I do get commissioned do to them at times.
I will say that these took more work then my other capes & the Wonder Women cape was a challenge because most of the actual stuff I found was to intricate to duplicate with my materials so I got a few ideas & ran with them.  Even then the small pieces of the logo took a lot of patience.  BUT they are done and I am so happy with how they turned out!  I also sent a picture to my customer & she is very happy & can't wait for her kids to get them for Halloween next week!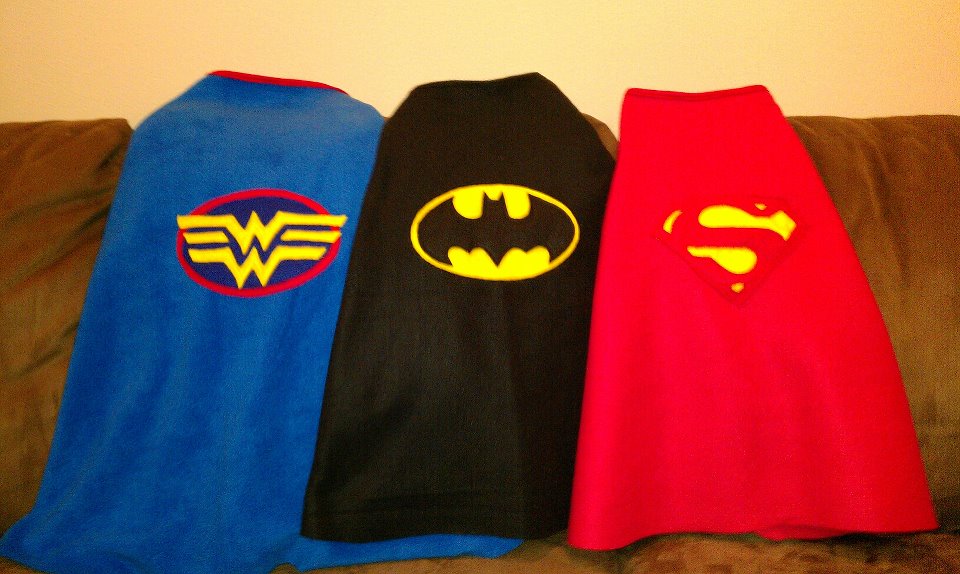 I don't plan on doing a tutorial for my capes but if you are looking to make something similar Georgia Leigh has a free cape tutorial HERE (I don't think the .pdf pattern pieces are worth the extra $) and a bunch of different free appliques HERE. I didn't use these my self but know others who have with similar results.