It's no secret that I love a good raglan sleeve. I've found Callie's Nightgown & Nightshirt to be so easy and comfortable that I hacked it into a sweatshirt last winter and to a tunic version back in May. I decided a shorter raglan top would be the perfect shirt to transition from summer into fall.
I cut the length off so it hit just at my hip because I wanted it to pair well with shorts or jeans. I used the short sleeve length and finished the sleeve hems and bottom hem with a lettuce edge rolled hem on my serger. The only other change I made was to give the waist a bit of curved shaping.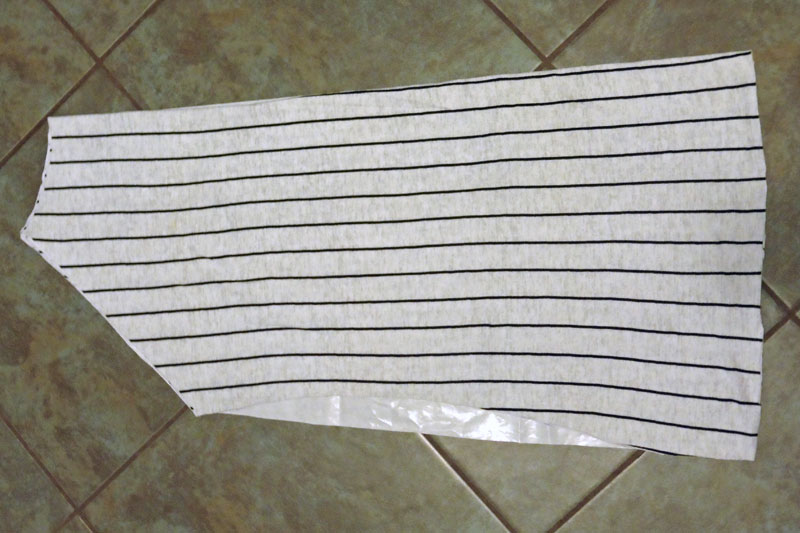 I pulled the side seams in a bit more than an inch at the deepest part of the waist curve I drew. In the above picture, you can see the curve I cut into my fabric laying on top of my Callie's Nightgown pattern. I didn't want it to fit too snugly, so I shaped it just enough to define my waist.
I finished this hack of Callie's Nightgown and loved the fit of it so much that I've already got another one cut out and waiting to be sewn! Now, I just have to decide if I'm going to leave this one lightly heathered grey or throw it in some dye to make it a brighter, more fun color. Thoughts? Suggestions on color? Or should I leave it as is?
Happy Sewing!!  ~  Joelle