*WARNING* Due to heavy volumes of traffic the site may be bogged down at times. About 3% of mobile users are recieving an error on the PayPal site, you may have to wait 30 minutes and try again to check out, use a computer or contact us before the sale is over to lock in sale pricing.  We will post updates on the EYMM Fan Page on Facebook as needed in regards to the site status.  Once you make your purchase you can always return later to download your files.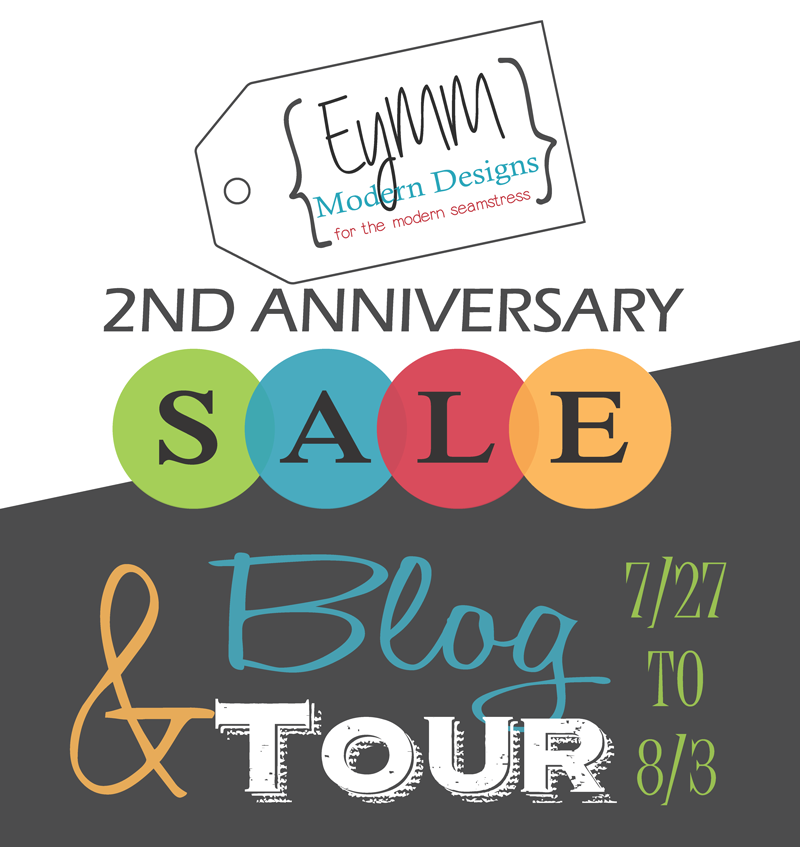 Join EYMM and 24 fellow bloggers as we celebrate the first 24 months of our pattern shop with a huge sale and giveaway!  We will be featuring 8 different patterns for women and girls, as well as having a Manic Monday sale and a huge site-wide sale.  There is also a great giveaway at the bottom of this post. Don't wait because you don't see sales like this often from EYMM and it will be over before you know it!
*NOTE* The links below won't show the tour posts until 11am PST on their day of the tour, BUT you are welcome to click through and check their blogs out at any time.
7/27
Connected by a Thread, Pattern Revolution, The Wholesome Mama
7/28
Climbing the Willow, Rebel & Malice, Hibbadoray
7/29
Pretty & Precious Clothing, Sprouting Jube Jube, Call Ajaire
7/30
Once Upon a Sewing Machine, Swoodson Says, Blessed X Five
7/31
Beri Bee Designs, Sewing the Seasons, Sew Outnumbered
8/1
Creative Counselor, Lulu & Celeste, Analog Bytes
8/2
Handcrafted by Red, Boutique Birdie, HattieLu Handmade
8/3
Capture, Craft & Cook, Welcome to Our Crazy World, Create 3.5
We talked about the blog tour part now to the fun stuff … the SALE!
Now through 11:59pm PST Monday 8.3.2015, you can save 43% off your EYMM.com purchase with the coupon code EYMM.  This makes many of the Mommy & Me bundles up to 68% off.  **The code is NOT valid on Manic Monday Sales, Build Your Own Bundles, and may not be combined with other coupons.**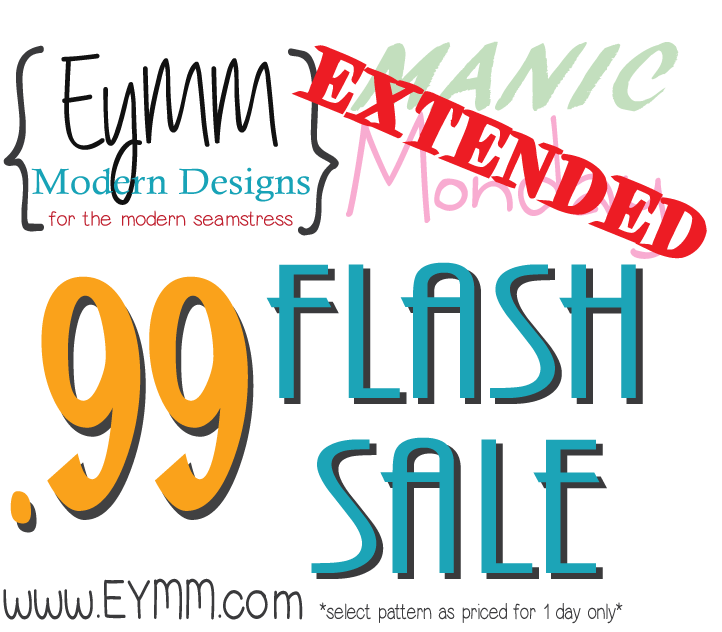 MANIC MONDAY FLASH SALE!  EXTENDED through 11:59pm PST TUESDAY 7.28.15 ONLY.  
Due to high volumes of traffic and some password reset errors we have extended the sale by 24 hours!  Get our first 2 patterns, and still most popular, for just .99 each! The
Carlie Dolman for girls sizes 12 months – 20 tween
 and the
Kymy Dolman for women in misses and plus sizes XS-5X
. **Flash Sales may NOT be combined with other sales or coupons.**
Not only are these patterns popular in their own right because of their multiple views, but we have also posted many tutorials for modifying them over the last 2 years!

Last, but definitely not least, is the GIVEAWAY!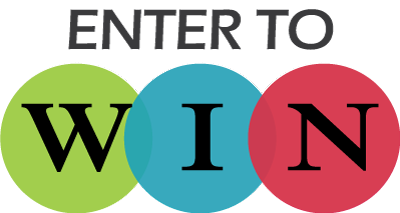 What better way to celebrate than giving away a TON of patterns and fabric???  Between EYMM and 10 AMAZING Sponsors we are giving away over $1200 in patterns and fabric to 40 lucky winners!!!  That's right FORTY lucky winners will win prizes valued from $9.95 to $100!
There are 2 different parts to this giveaway!
Blog Tour Visitor Giveaways – 24 Winners
Make sure to visit the different bloggers on the blog tour each day and leave a comment on their tour post. We will pick one comment at random from each blog stop at the end of the tour to win an EYMM pattern of the winner's choice. That means, if you visit each blog, you have 24 chances to win!
HUGE Anniversary Giveaway! – 16 Prizes
In addition to the 24 EYMM patterns being given away for visiting and commenting on our blog tour stops, you also have chances to enter and win our huge anniversary giveaway with a total of over $1200 in prizes from EYMM and 10 awesome sponsors, who are contributing 16 more prizes of fabric or gift certificates for fabric and supplies.   You can find out more about all of our sponsors as well as check out their shops HERE.
You must use the Rafflecopter tool at the bottom of the page to enter.  You can earn entries for the following things BUT check the Rafflecopter for details about each entry: Leaving a blog comment, signing up for the EYMM Newsletter, pinning about the giveaway, pinning your favorite EYMM patterns, pinning from our sponsors, sew & show on Instagram as well as sharing it on Facebook or your own blog!
RULES:  Limit one prize per person.  Winners will be chosen at random from valid entries using Rafflecopters tool. Enter to win from now until 11:59pm PST 8.3.15.  No purchase necessary to win.  Digital prizes are eligible to entries world wide.  Physical items may be limited by location as noted.  Gift certificate winnings are a monetary value towards the purchase of items from the shop and may involve additional costs for shipping when redeemed for fabric/supplies.  EYMM owners and affiliates cannot be held liable for redemption of prizes donated by sponsors. 
PRIZES


2 winners – $100 Gift Certificate to EYMM.com
2 winners – Mystery Package of Knit Fabrics from Kymy's Personal Stash ($55 value)


$75 Gift Certificate to Shannon's Stache (In-Stock only)
$75 Gift Certificate to Jackie's Stache

Mystery Box – 8 1 yard cuts of different knit fabrics from NR Fabrics (Approx. $86.95) – US only

From BWD Fabrics & Supplies – US only
1 – Ten 1/2 yd cuts of cotton lycra knit solids (5 yards total) $43.90 value
1 – Ten 1/2yd cuts of stripes, dots, & stars knits (5 yards total) $56.40 value

$50 – Credit for Custom Fabrics from Riki Print's

$50 – Gift Certificate for Custom Fabric from Sew Much Fabric

$50 Gift Certificate from Crazy Fabric Lady – Australia Only

$25 – Credit for Custom Fabrics and Notions from Oh Sew Rylee