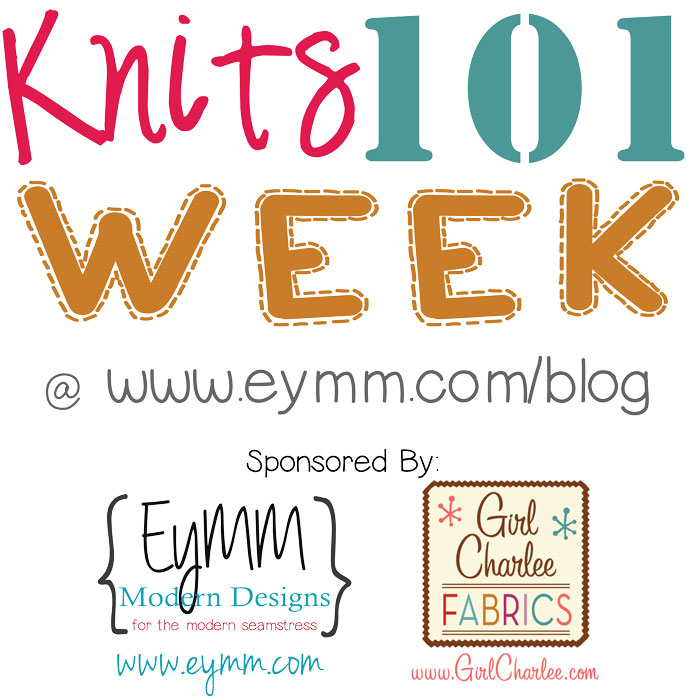 The last few days, we have talked about the different types of knit fabrics and common blends of knit fabrics. Today we are going to talk about the different weights of knit fabrics.
Weight is a hard thing to judge, as the same type and blend of fabric can have many different weights depending on the thickness and weight of the yarn used to make it. For years, ordering online was completely blind because what one shop owner or seamstress may consider light, medium, or heavy, can vary significantly from another. Over the last 5 years, sites have slowly started adding a physical weight per yard in ounces and occasionally grams. Now this is NOT a perfect standard, since different widths of fabric can vary in weight and since some fibers weigh more or less than others. Below is some info that can help you be a tad less surprised when your online fabric order arrives. Two of the main online stores I shop at that include weights for their knits are Girl Charlee and The Fabric Fairy.
One thing to keep in mind is that synthetics often way less than natural fibers, so a cotton/Lycra© blend that is 9 oz may actually be thinner then a polyester/Lycra© blend of the same ratio and weight.  Like I mentioned in the previous post about fabric content and blends, once you start working with knits you will have a better idea of what to expect.  Since learning about fabric weights through my Girl Charlee orders, I very rarely get surprised anymore in terms of weight and fabric thickness.  The weight information listed below is a beginner's guide, you may find that certain weights of fabric work well for things not listed below.  Trust your sense of touch of the fabric.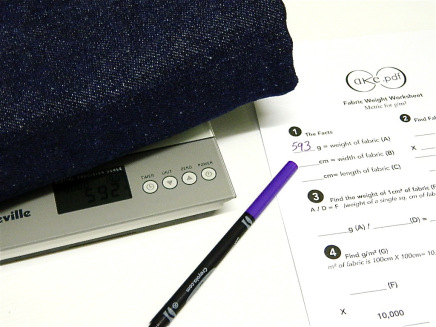 Light Weight ~ 6.5 oz or less 
These fabrics are going to be very light weight and often times slightly sheer.  This weight is good for linings or for pieces that are meant to be layered.
Light to Medium Weight ~ 7-9 oz
Darker fabrics in this weight range may not be sheer/or see through, but fabrics on white or light backgrounds may.  These are suitable for tops, though lighter colors may need a cami/tank underneath.  They are also great for dresses that have a lining and for accessories such as scarves.  Depending on fabric content and color, 8.5-9 oz will occasionally work for leggings.
Medium Weight ~ 9.5-11.5 oz
This is an ideal weight for knit fabrics.  It is light enough to still flow with a nice drape, but heavy and thick enough to be warmer and not see through. This is good for more structured garments and is excellent for leggings and pants.
Medium to Heavy Weight ~ 12-14oz
This medium to heavy weight in jersey and interlock is good for cooler weather garments like fall and winter leggings, t-shirts, and dresses.  This is a good base weight for thicker french terry and lighter sweatshirt fleece.
Heavy Weight ~ 15 oz more
Heavy knits aren't as common because weight affects stretch.  Most heavy weight knits are sweatshirt fleeces and have little or no stretch.
Want to figure out the weight of fabric you already have on hand so you have something to compare these numbers to?  Check out this great post from Cake including printable sheets to calculate it on your own.
Don't forget to come back and check out the rest of the series!
Day 1 ~ Knit 101 mini series intro
Day 2 ~ Different types of knits
Day 3 ~ Content & common blends of knits
Day 4 ~ Fabric Weight (that's today, right here

)
Day 6 ~ Needles, thread, and machines! 
Day 7 ~ Knit Series Round Up, Winners & Knit Tips