I was super excited to hear that YouCanMakeThis.com is having a sale this weekend (1/29-2/1)!  It's not too often that they have discount codes… let alone for 20% off!!!!!  PLUS if you spend $20+ you get a free copy of their womens reversible wrap skirt pattern too!
The wrap skirt promo is done automatically!  For the 20% off just enter the code SUPERSALE at check out.  Because of the code ($5.18) & the free skirt pattern (normally $7.99) I got $33.98 in patterns for $20.71!!!! Plus I got to download the patterns right away! That and you don't have to worry about cutting them out, just print out another copy!  And don't worry about loosing them either… YCMT keeps a library for you to re-download from if needed, just sign into your account.  I ended up with:
Women's Reversible Wrap Skirt Great skirt that is flattering on nearly any body type & is very forgiving size wise!


Meghan Peasant Dress/Top for Women: Misses 0-18, 1x-3x Womens This pattern looks great it comes every size, even some plus sizes!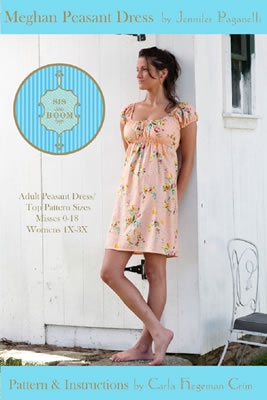 Child's No-Tie Apron – Sizes 2-12 I have heard great things about this & have been dying to try it! Leave off the ruffles & they are great for boys too!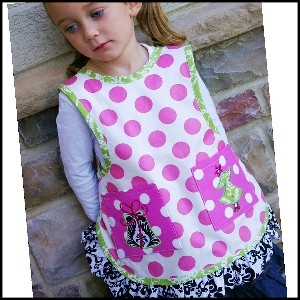 Miss Madeline – Peasant Dress – Sizes 6mo – 4 Great basic dress pattern with lots of options, I have had it on my wishlist for 6+ months!
They have so much cute stuff and they are great for beginners too!  So check it out today, just click on any of the pictures, and don't forget to use the code SUPERSALE this weekend 1/29-2/1 for 20% off your purchase!!!  AND if you click 'Newsletter' at the top right corner of the page & sign-up… not only do you get emails with specials & coupons, but $75 in free patterns that includes a bundle pack of 8 different smaller patterns & 1 video!