My babies are growing up so fast!!!  But they are also learning new things which are making their mama made skirts & dresses even more fun.  Over the last week they have both started to dance!  And as I encourage them more & more to run around saying 'Dant, dant, dant!' (twin talk dant = dance) they have progressed into twirling as well.  This newly found skill made the skirts I put on them this evening WAY more fun.
There is no doubt, my girls are girly girls!  They like pretty, shiny, fluffy, soft things & will fight to the death over them.  Anyways this was some fabric I had sitting around that I wasn't really in love with so it turned into the test fabric for these skirts, & honestly watching them twirl around the livingroom has really made it grow on me :).  The way I made them with a soft elastic drop waist so that they will fit through sizes 12m, 18m, 24m & 2t!  Toddlers grow most in length through these sizes so these have plenty of room to grow.
One thing I did try out on these is no scratch cotton twill tags!  I need to get some sort of small stamp made to represent/label Everything Your Mama Made (EYMM) but for now this works.  I got the idea from an AWESOME mama Marzipan on www.sewingmamas.com.  I plan on posting a full photo tutorial tonight or tomorrow!
Enough talk, time for the pictures!!!
Carlie Paige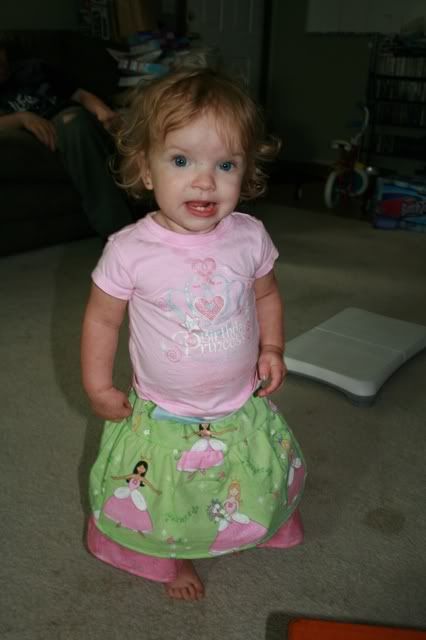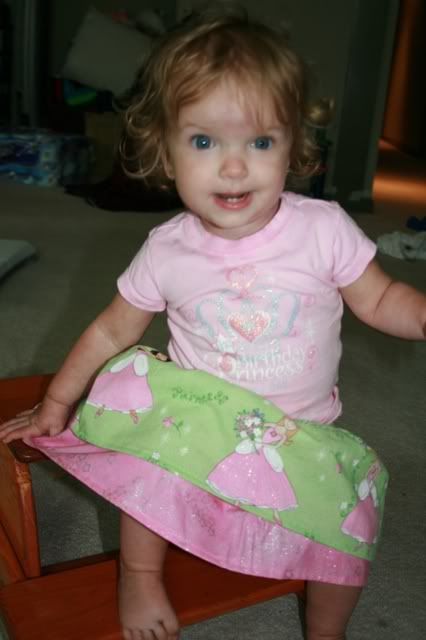 Baylie Ann (Happy to get to touch the Wii Fit)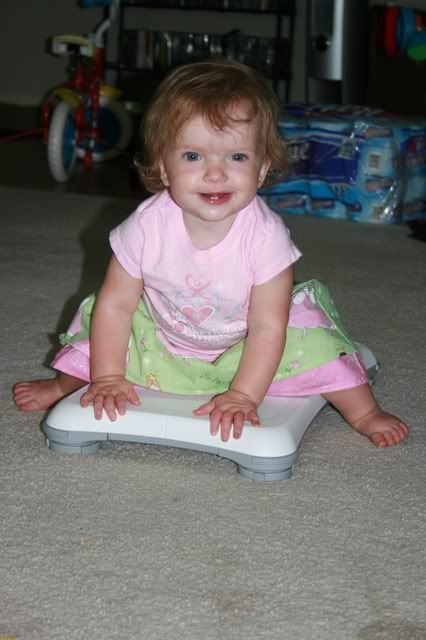 No Itch Tags 🙂