Here it is!!!  If you are like me there is a good chance you either got a used machine without a manual or lost it (even if you got it new).  I know with knit fabrics being so popular in clothing & being able to easily access then now more & more people are trying to sew with them.  Nearly all of my sewing forums have posts about 'my knits are being wonky' & 'what am I doing wrong???'.
The biggest thing if using a sewing machine is using a stretch stitch!  Then comes the next question… whats the stretch stitch?  I have 27 stitches on my machine & it is actually labeled 'S' but still will all those little pictures it can be confusing!  SO here it is… this is the picture of the stitch that you want to use…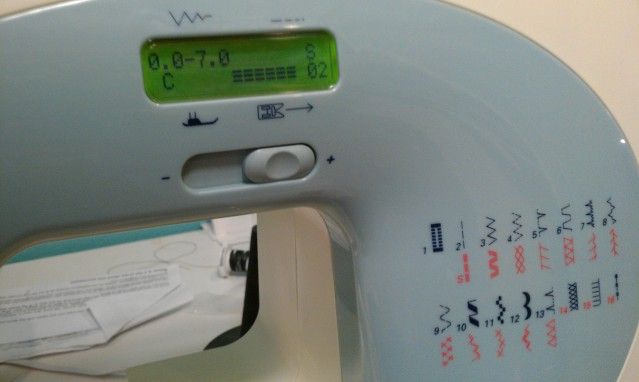 Doesn't look special or 'stretchy' but it is!  It is created by the machine going back & forth.