The Daddy & Me Blog Tour is all wrapped up. These 8 ladies did a wonderful job showcasing Parker's Vintage Fit T-Shirt in both Men's and Youth sizes to celebrate the dads in their lives! It was a fun change to see the men getting in front of the camera to model their new shirts!
To celebrate the tour, all Daddy & Me patterns are still on sale!  Use coupon code MINIME on the EYMM site to save 25% on the Parker's T-Shirt patterns (Boy's or Men's or the Bundle) or the Hoodie patterns (His & Hers Hoodie or Zander's Hoodie or the Bundle) until June 21 at 11:59pm PST.
In case you missed seeing any of the shirts, you can click the pictures below to go read about each one.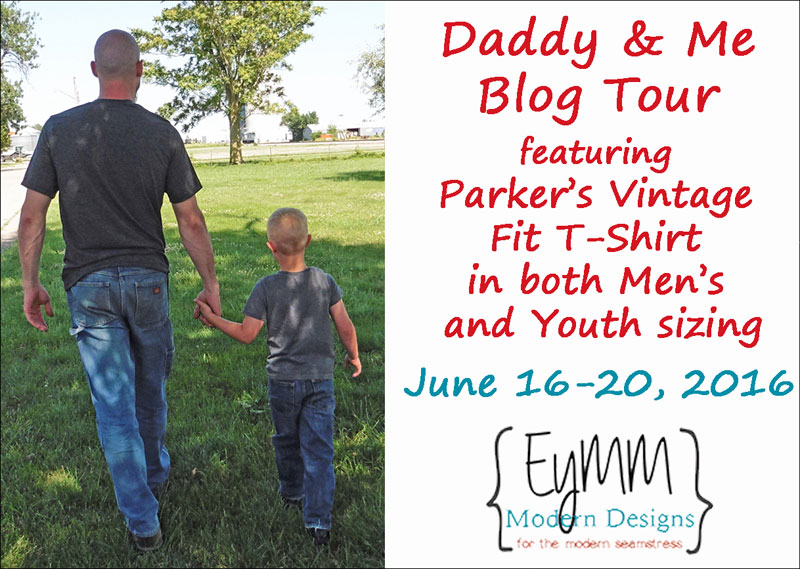 Happy Sewing!!  ~ Joelle