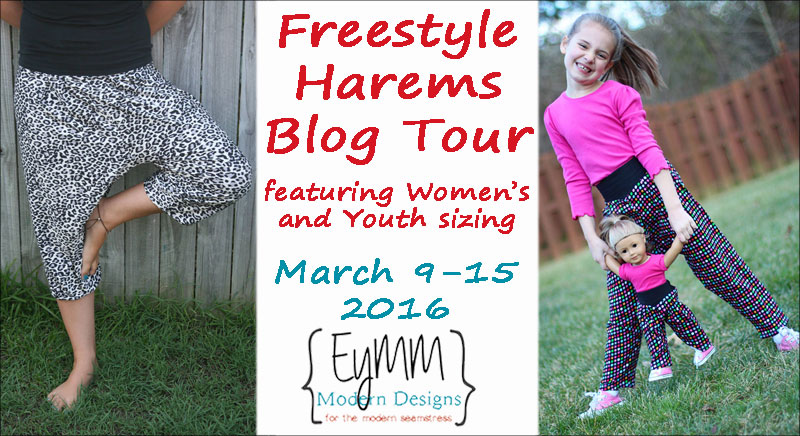 Lore from Blessed x Five sewed up a cute pair of Freestyle Harem Pants for her daughter. Apparently, they're comfortable enough to do important things like chase chickens! Click the picture below to see more in-action pictures!
Make sure to check out the rest of the Freestyle Harems Blog Tour. (Note: The links below won't be live until their scheduled date.)
March 9 – Joelle at EYMM
March 10 – Patricia from Sew Far North
March 11 – Tami from Sew Sophie Lynn
March12 – Kelly from Analog Bytes
March 13 – Lore from Blessed x Five
March 14 – Larissa from Connected by a Thread
March 15 – Aimee from Capture, Craft, and Cook
During the blog tour, you can get the Freestyle Harem Pants on sale! Use code FREESTYLE to save 25% on the women's or youth sizing or on the bundle, expires at 11:59pm PST on 3/15/2016.
Happy Sewing!  ~  Joelle