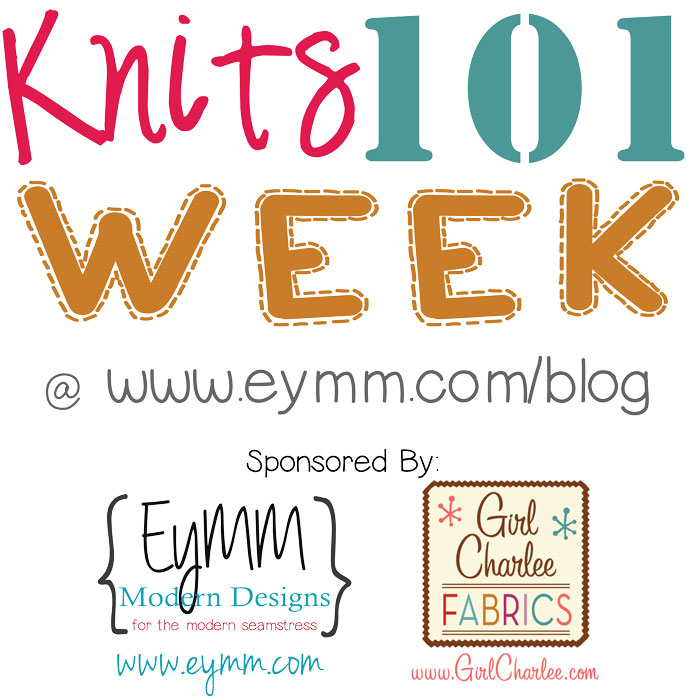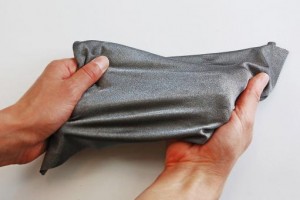 So we have talked a lot about type, content, and weight of fabric this week, and today we are going to talk about stretch and recovery!   Like I mentioned on day 2, some types of knit are naturally more stretchy than others. For example, take a look at jersey versus rib knit.  Even when they have the same content, the rib knit will stretch much farther.  Single and double knits with natural fibers generally have 2 way stretch. Natural fibers also have very little ability to recover, or return to their original state after stretching.
RECOVERY
The ability to go back to its original size and shape after being stretched is called recovery.  This is very important for making fitted clothing such as leggings, fitted t-shirts, and swimwear that we want to stay in place and keep their shape.  If the fabric does not recover, the garment will be baggy and misshapen.  Most fibers don't naturally have great stretch and recovery, this is why spandex/Lycra are often added to fabrics to provide additional stretch and that important recovery. Rib knit is a great example. Both 100% cotton and a cotton/Lycra blend will stretch out very well, but the cotton/Lycra blend will return back to its original size and fit versus the 100% cotton, which will take longer and may not go back all the way without being washed. Generally, it should take less than 15 seconds for a fabric with good recovery to go almost entirely back to it's original size.
2 WAY VS. 4 WAY STRETCH
Most knits naturally only have 2 way stretch, though Warp Knits and knits with added Lycra can have 4 way.  This is extremely helpful for clothing, especially sports and dance wear and basically anything that needs to stretch in all directions. 2 way stretch goes side to side, 4 way goes side to side AND up and down.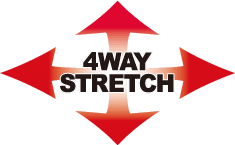 HOW TO MEASURE STRETCH
You can watch my YouTube video if you want to see the stretch measurement method in action.  To measure the stretch of your fabric, you want to take a 4″ section of your fabric and stretch it as far as you can before getting a lot of resistance. Measure how big that 4″ section is now.  If your fabric has 5% or more Lycra, it is likely 6″ or longer.  I like to use 4″ as my starting size because every 1″ it stretches is 25% stretch.  So if it stretches to 5″ it has 25% stretch, if it stretches to 7″ it has 75%.
That being said, I know that when I am shopping with my 5 kids, math is not always my strong suit. SO I have created a free printable stretch guide! It includes a larger full size version that you can keep at home in your sewing room.  You can laminate it or tape it to your sewing table to make it more durable.  I have also created a smaller, wallet-friendly version that folds in half to fit in the credit card slot of your wallet so you can carry with you while shopping.  You can get yours free from the EYMM store here.
To Use:
Take a scrap of your fabric and, with or against the grain, grab it in two places so the amount between your fingers is the size of the gray portion. Stretch with your right hand until it resists. The line you get to is the amount of stretch that your fabric has.  Remember not all fabric is 4 way stretch and the amount of stretch varies with and against the grain.
The ponte de roma picture below is from a previous KnitFix.  It is a poly/Lycra blend and as you can see it stretches to the 40% mark before it starts to really resist and distort.  This means it has approximately 40% stretch.  This fabric has 0 stretch in the other direction.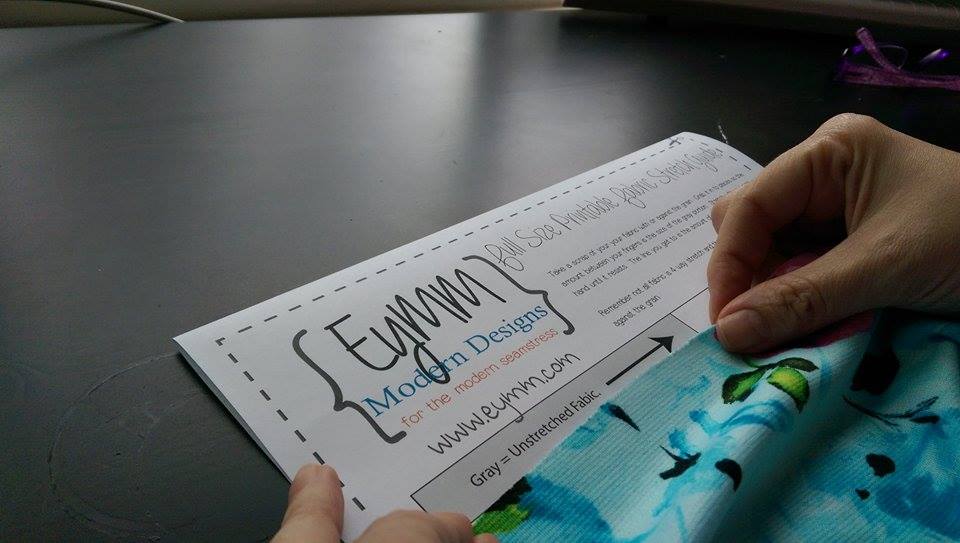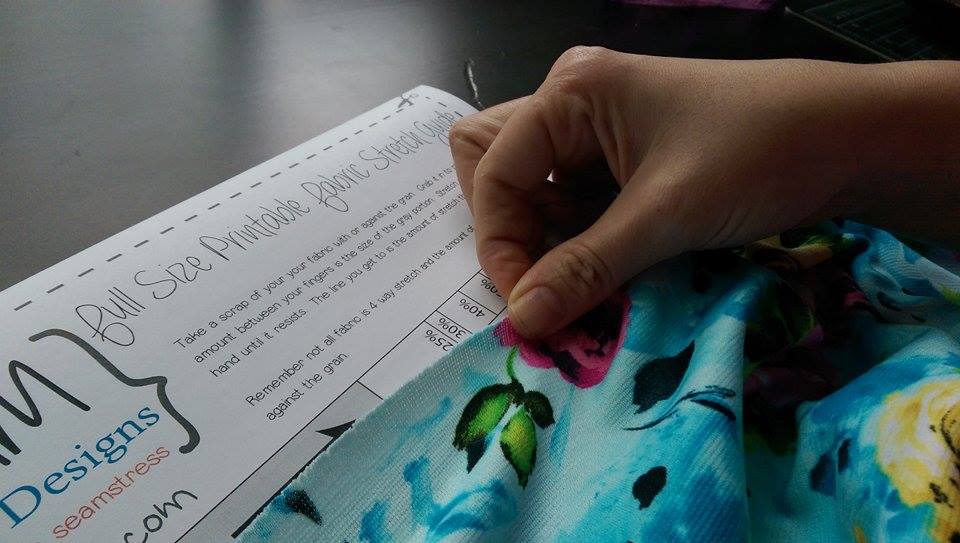 Credit Card Size Pocket Guide

Don't forget to come back and check out the rest of the series!
Day 1 ~ Knit 101 mini series intro
Day 2 ~ Different types of knits
Day 3 ~ Content & common blends of knits
Day 5 ~ Stretch and Recovery (that's today, right here

)
Day 6 ~ Needles, thread, and machines!
Day 7 ~ Knit Series Round Up, Winners & Knit Tips