After this last week's one day of 90*F followed by 6 days hovering around 50*F, I decided that maybe it was time for some more transitional weather tops. Last weekend, I wore my California Cardi Sleeve Mash dress to church and I love the way it fits so much that I decided I'd make a tunic version for everyday wear.
I was afraid that the two yards I had of this fabric wouldn't be enough, but was excited to actually have a decent sized chunk of it left over! Yay!
I followed the directions that I laid out when I made my dress version last fall and am in love with the result. The only difference I made this time was to shorten the length for a tunic. This top is about 4 inches shorter than the "above the knee" cut line included in the California Dress & Peplum pattern.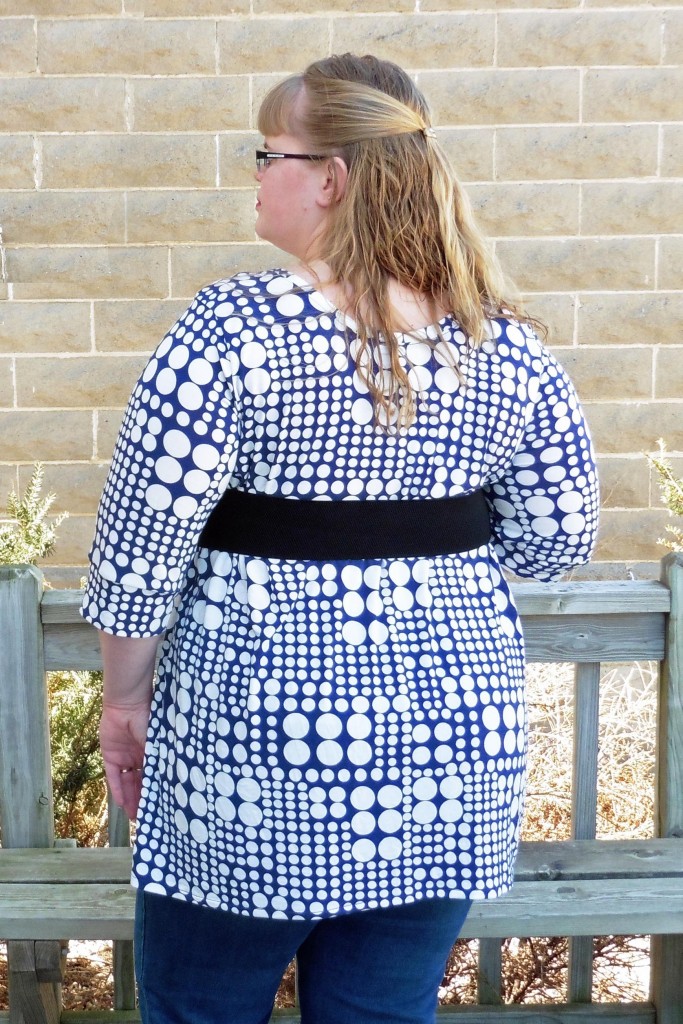 I love that using the scoop on the back and altering the armscyes to fit the Four Seasons Cardigan sleeves makes the California Dress work throughout the year!
In case you were wondering how it looks without a belt or the elasticized waistband, I took some pictures to show that it's a comfortably loose, flowy tunic.
I think it's a bit more casual without the belt, so I'll likely wear it that way most days. The belt definitely takes it up a notch, though, making it perfect for date night!
Don't forget that these patterns are available in girls sizing, too. The California Cardi Sleeve Mash tutorial will work just as well with the Girl's California Dress and Girl's Four Seasons Cardigan, in case you have a young lady to sew for.
If you try it, I'd love to see. You can post to the Everything Your Mama Made & More Facebook page or join the EYMM group and share your creations there!
Happy Sewing!!  ~  Joelle