Being the procrastinator that I am, I realized at bedtime last night that all my shirts that have green on them are long sleeved. Since yesterday it was almost 90*F outside, I decided I better "find" (a.k.a. make) something to wear today for St. Patrick's Day!
After perusing my stash, I discovered that the only green knit I had was camouflage that my son had already called dibs on. I did, however, find a bottle of kelly green dye and just enough grey and white print knit to make a simple top. I already had my California Dress & Peplum pattern at the top of the stack from last week and the week before and decided a quick tank top was in order.
For this top, I used the scoop neck bodice for both the front and the back. I cut it at the peplum length line, but left off the elasticized waistband for a looser, more flowy look.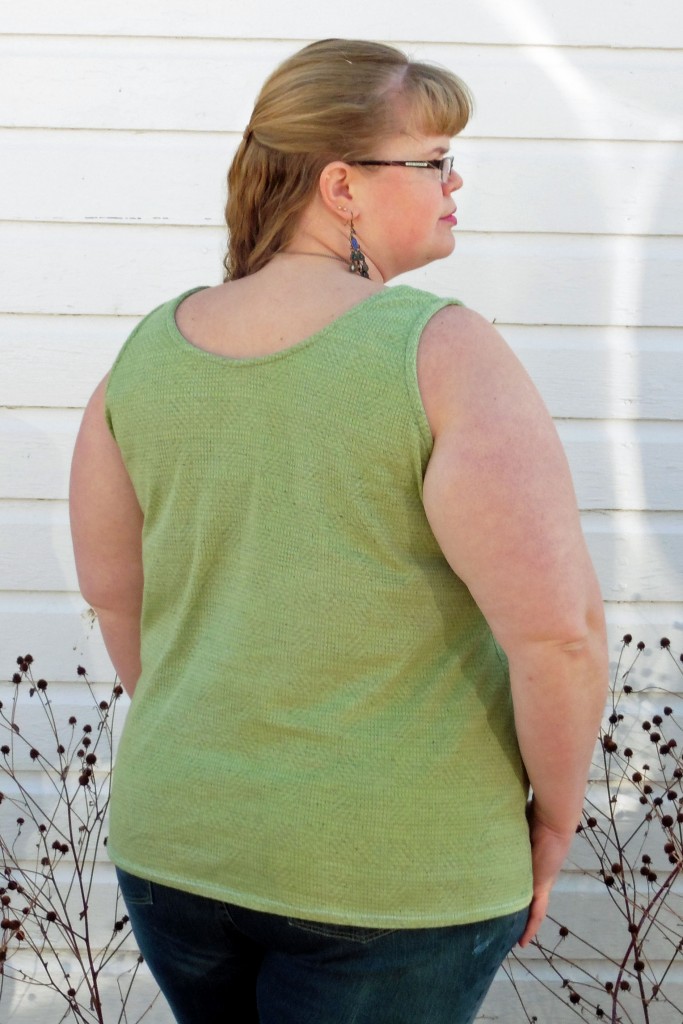 From deciding to make it to the last stitch of the hemline, this tank top only took me 45 minutes! Then all I had to do was throw it in the washing machine with the dye and go to bed. When I got up with my big kids at 6:15am, I put it through another wash cycle to get the extra dye out. After they got on the school bus, I switched it into the dryer and it was ready to wear before my little kids woke up for the day!
The only problem I ran into was that, despite the 88*F temp yesterday, I woke up this morning to a much cooler 40 degrees. Um, guess I should have checked the weather report before staying up late sewing? Oh, well, nothing a light jacket wouldn't fix!
I'm thinking this tank will get lots of wear in the coming months … and it was so fast and comfortable that I might have to make a few more for summer! Happy St. Patrick's Day!!
Happy Sewing!!  ~  Joelle