Spring is on the way! The weather should be warm enough to start wearing dresses again soon! I love being able to throw on a maxi dress and look completely put together without having to think about matching wardrobe pieces.
I've been promising to make my sister a California Dress since last summer … um, oops! When I saw that the temperature for this weekend is supposed to reach the high 50s and go up into the 60s next week, I decided it was about time I pay up on that promise.
Luckily for me, we wear the same size. That means I got to use my already prepared pattern pieces from last fall and only had to add some length since my "little" sister is a few inches taller than me … hence why the skirt is brushing the floor despite my wearing heels, haha!
Did you know that the California Dress includes modification instructions and a pattern piece to convert it to be breastfeeding-friendly? I took advantage of this feature because my sister is a nursing mama.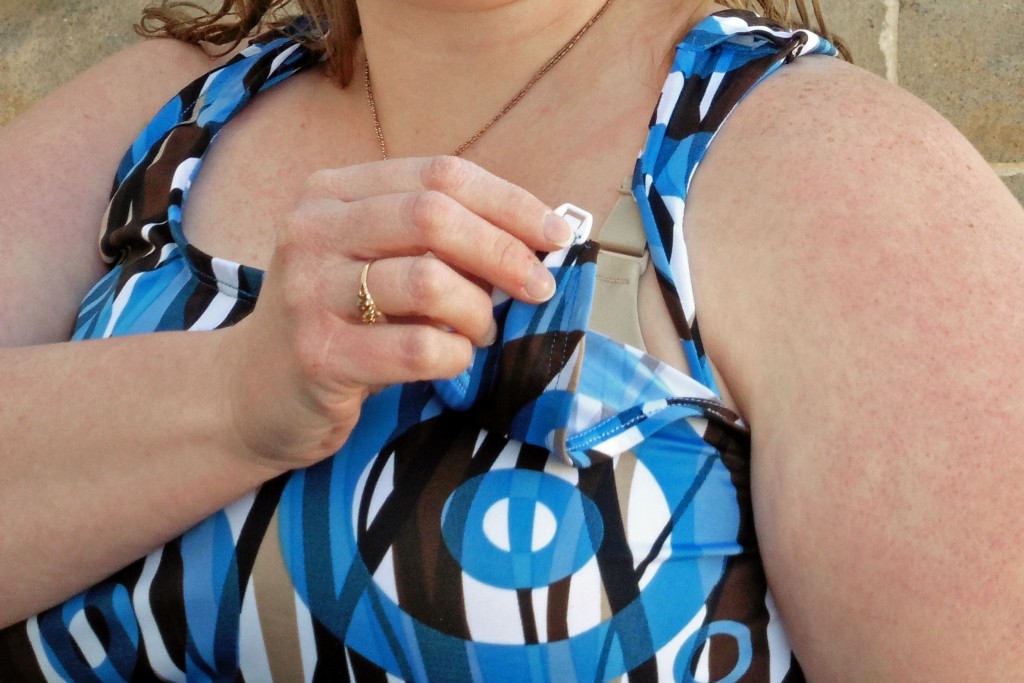 Rather than use snaps, I utilized the hardware off of an old nursing bra. I hid the "hook" inside the back neckstrap piece, leaving it open partway for camouflaged access. I'm hoping it works well for my sister, since I discovered last summer that Kam snaps are hard to snap/unsnap with one hand.
The only other thing I changed from the pattern was to eliminate the elastic casing waistband in favor of pairing the dress with a wide belt.
I love how this dress turned out and am hoping my sister likes it, too!
After wearing hers for pictures, I think I'm going to have to make another California Dress for myself. This one only took me half the morning to sew (I cut it out the night before) and mine will go even faster, since I won't be needing the nursing mod. Hooray for warmer weather finally arriving!
Happy Sewing!!  ~  Joelle