Did you know that Pattern Revolution has declared February as the month to "Sew Yourself Some Love"? All month long, they will be featuring women's patterns, fabric advice, and styling tips to help inspire you to sew something fabulous for yourself!
Now that both of my girls have their own Asymmetrical Drape Tops, I decided it was time to make one for me!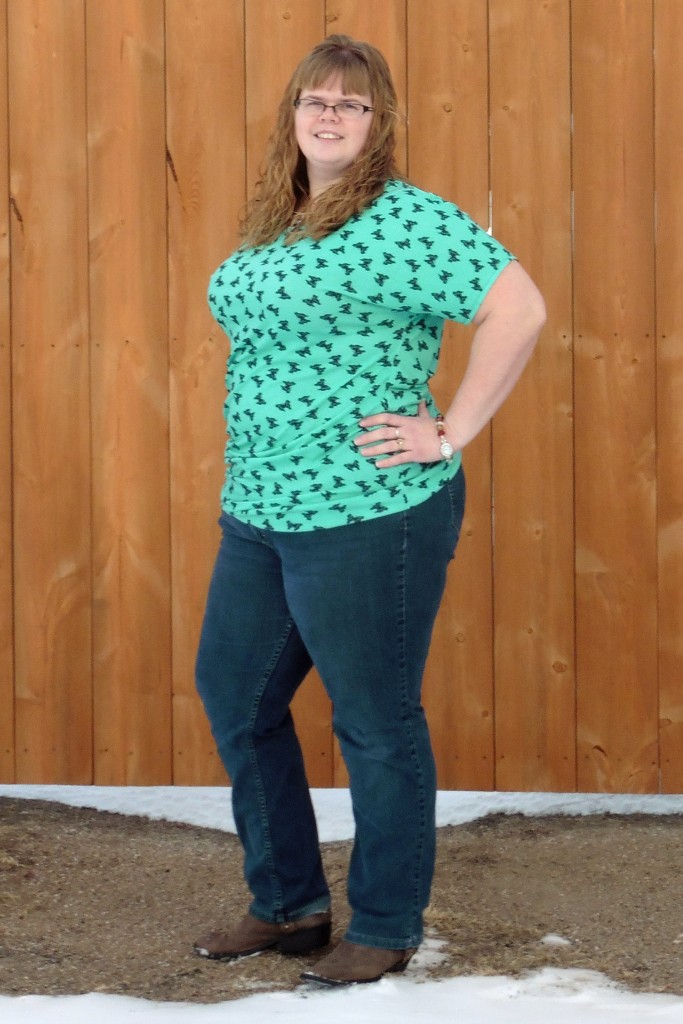 Despite my daughters both trying to steal it for themselves, I bought this beautiful teal butterfly print jersey knit just for me! I scored it from JoAnn's red tag section back in January and bought all that was left on the bolt, which was just enough to make a lovely Asymmetrical Drape Top.
I just have to say again that I love how fast this top comes together! From printing and taping the pattern to having a finished top to put on took less than 2 hours! I call that a big win, especially considering women's clothing generally takes a bit longer than girl's, simply because of the size difference.
I can't wait for the warmer weather coming this week (and by warmer, I mean up in the 40-50*F range) so I can show off my new top. If it gets cold again, which I'm sure it will before spring really gets here, I'm thinking I want to try the Kymy's Dolman long sleeve tutorial on the drape top! I'll keep you posted if/when I do!
Happy Sewing!!  ~  Joelle