For readers who have been following me since the beginning you may remember these adorable surfer chic dresses I made for the twins when they were 14 months old.  They were one of the first dresses I made for that they I simply fell in love with and were made using one of the first patterns to come out as a .pdf and on YouCanMakeThis.com.  I packed them away in their baby boxes figuring there was a good chance they wouldn't be worn again for 20+ years if that (I was going through a divorce at the time) so it was sheer joy when I found out we were having a girl last year and today almost 5 years later I was able to put one of the same dresses on Kenzie at just 7 months!
I was so excited to try it on that I didn't even bother ironing it first!  I still love it just as much today and since I was able to track down some more of the fabric I may just have to make her one of her own in the next size up.  Anyway I just thought it was neat to look back at the pictures, it's crazy to think the twins were 7 months older when they wore them!  They will fit Kenzie for a while but they were in the 25th % for height & Kenzie is in the 60th, lol.  While I do keep some hand me downs I had gotten rid of nearly all the twins baby clothes when I got divorced other then their baby box stuff and most of what I kept is the wrong season since they were spring babies, so it's not often I get to see her in her big sisters clothes.
Kenzie Rae 7 Months April 2013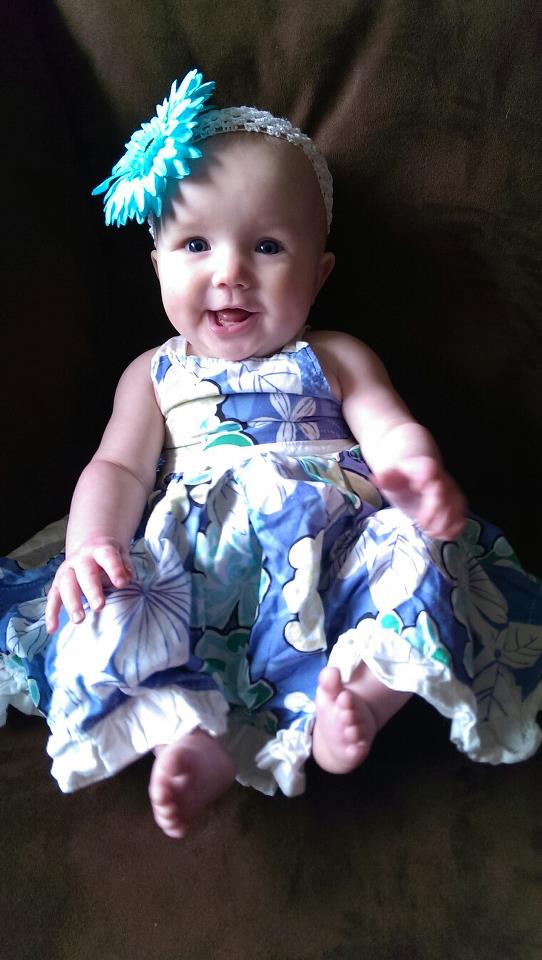 The twins just shy of 5 years ago from the original blog post at the age of 14 months
Miss Carlie Paige!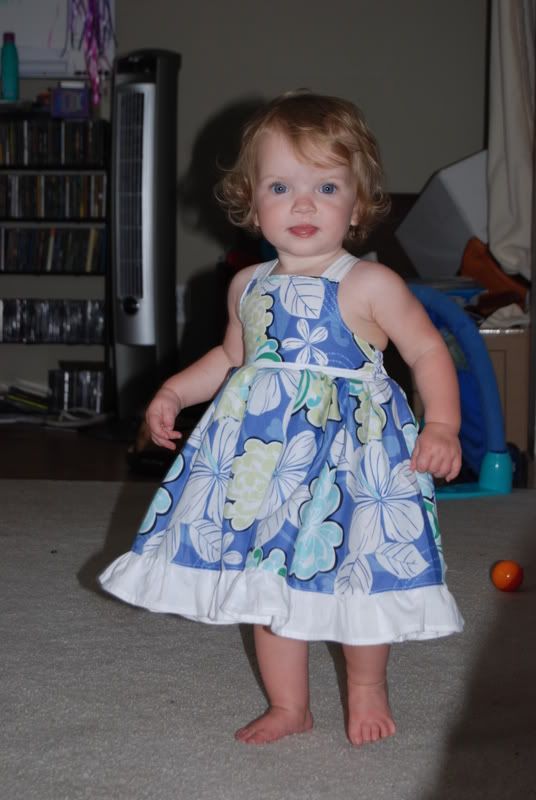 Miss Baylie Ann!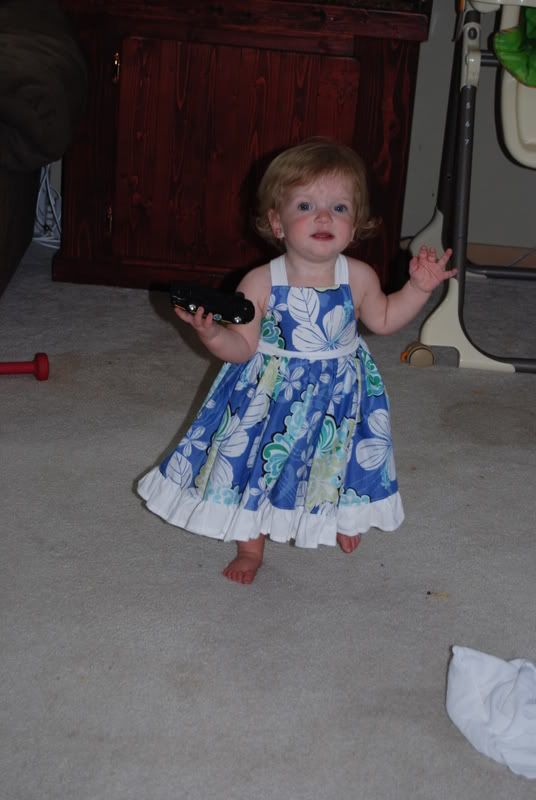 Baylie on the left & Carlie on the right.  They LOVED sitting in their 2 bum 'time out' chair.