Well they can't be one of a kind because they gotta have matching dresses!!! This is a continuation of the post from yesterday. I liked the first drafted one so much I washed some fabric & went at it! It took me just shy of 2 hours to make 2 from scratch… the includes LOTS of ironing before I could ever start cutting them out! I used about 2.5 yards for the 2 of them. The body of the dress is lined with solid red fabric. Anyways they are top stitched & everything, all I have to do buy some buttons tomorrow & I can finish them up in about 5 minutes!!! I am SOOOO excited I couldn't wait to post them. I will try to post pictures of the girls wearing them tomorrow. There will definitly be more of these dresses to come!
Both Dresses side by side…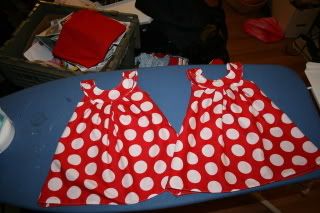 The front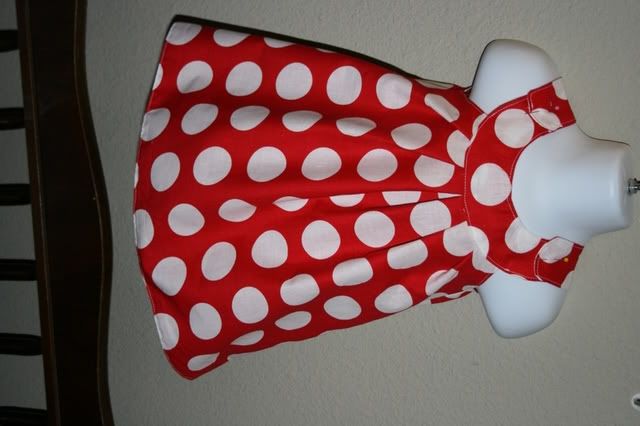 The front close up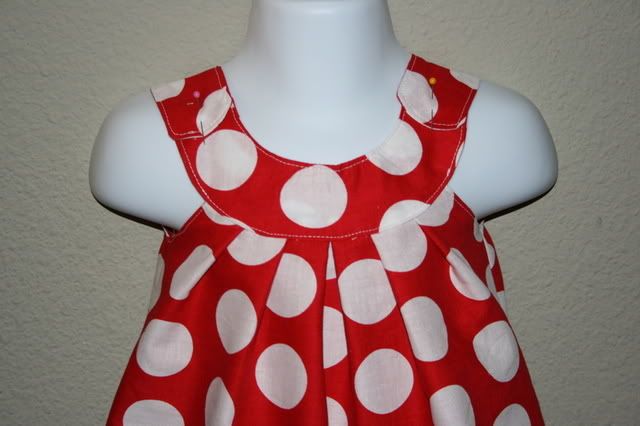 And finally the back!