Back in June, I sewed my first combination of the Boxy Boyfriend Tee and the Women's California Dress and I said I'd definitely be making another … and I did!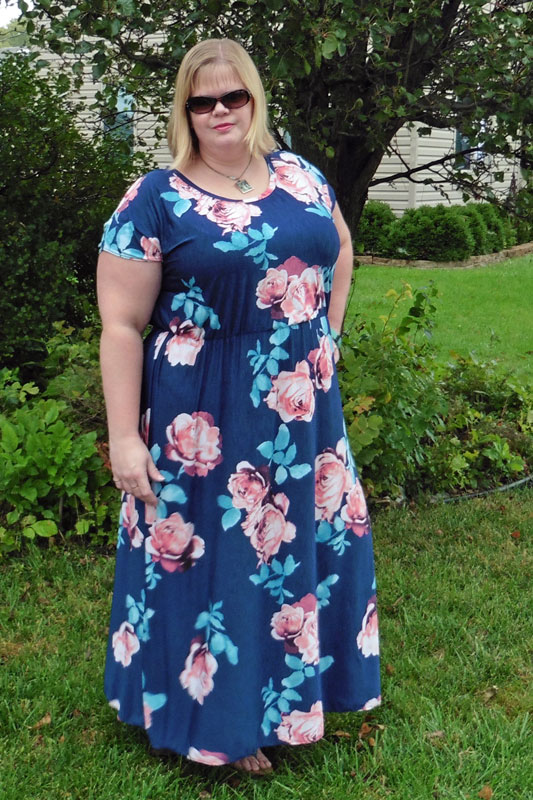 I fell in love with this large rose print ITY fabric from So Sew English and just had to buy it. I knew it would make a beautiful maxi dress. I think the large print compliments the amount of fabric used in a maxi dress and the ITY feels wonderfully light and airy. I also think the navy background combined with the lighter colored roses means I get to wear this dress through all the seasons!!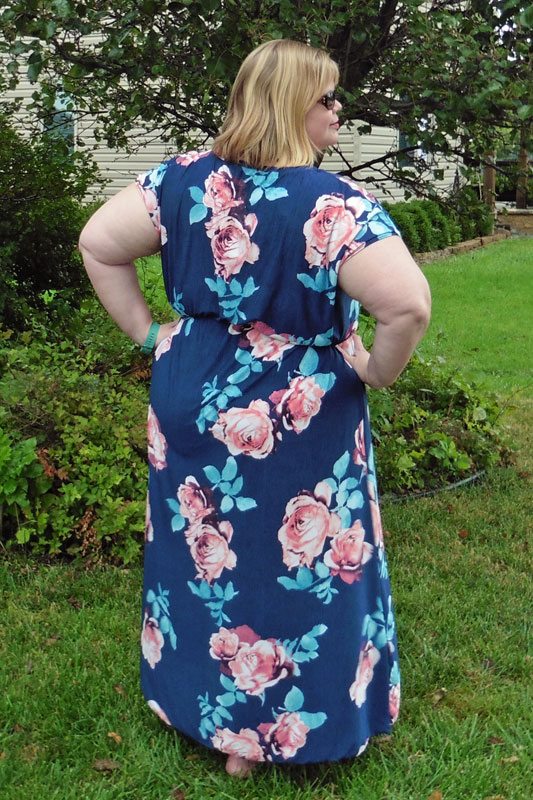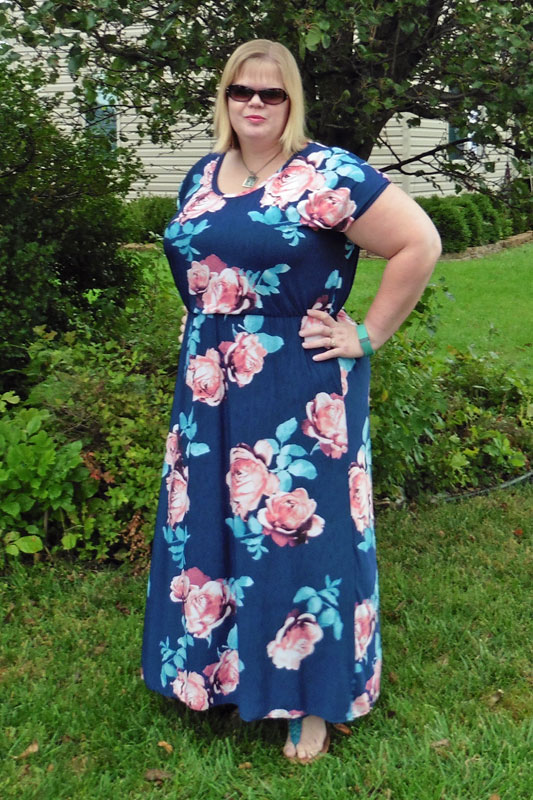 As I said above, this is the second time I've mashed together the California Dress and the Boxy Boyfriend Tee. I love how quick and easy this mash is to cut and sew! I think it's quicker than sewing the California Dress as written since I get to skip the bindings in lieu of a neckband and hemmed sleeves. Cutting is also a breeze since I literally laid the Boxy Boyfriend pattern on top of the California Dress pattern with the shoulders aligned and cut around the whole thing. It was so sew easy! Haha!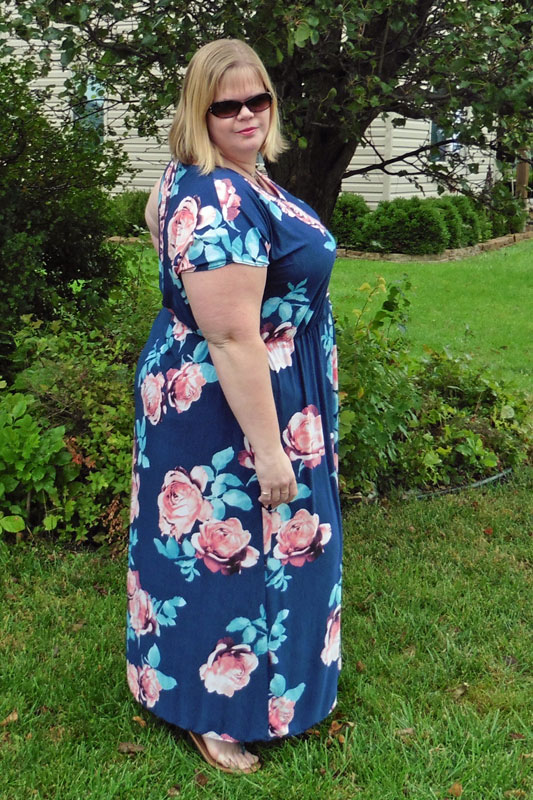 I sewed this back at the beginning of August and wore it for my best friend's daughter's Confirmation into the Church. The dolman-style cap sleeve was modest enough for church, but was still short enough to feel comfortably cool. My dress made from ITY felt so nice and light to wear, even in the sweltering Florida heat. 😉
Happy Sewing!!  ~  Joelle