It's Day 3 of the Off The Shoulder Tour and that means it's Patricia's turn! She blogs at With Love in Every Stitch and has sewn a stunning Off The Shoulder Dress! She also has a $20 EYMM credit to give away to one of her readers! Click the photo below to go read her blog post.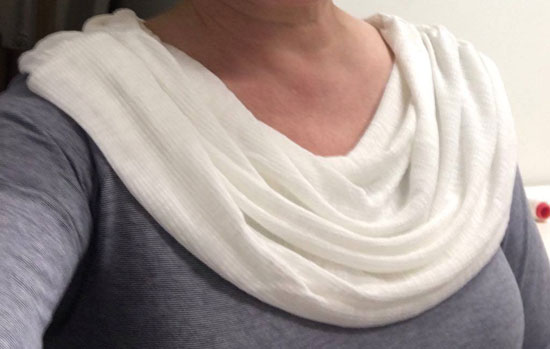 Don't miss any of the stops by the creative ladies on the Off The Shoulder Tour this week! Each blogger is giving away a $20 gift card to EYMM! (Keep in mind that the links below won't work until their scheduled date, but feel free to click through and check out their other blog posts anytime.)
Dec. 8 – Tour Kick Off at EYMM
Dec. 9 – Sewing Scientist
Dec. 10 – House of Estrela
Dec. 11 – With Love in Every Stitch
Dec. 12 – Blessed x Five
Dec. 13 – Tour Roundup at EYMM
Grab yourself a copy of the pattern while it's on sale during the tour! The Women's Off the Shoulder Dress & Peplum Top AND the Off the Shoulder Top & Tunic for Women or Girls are all 25% off (no coupon needed, prices as marked) in the EYMM shop until 11:59pm PST on December 14, 2017.
Happy Sewing  ~  Joelle