About a year and a half ago, I made my oldest girl a pink ruffle fabric Carlie's Dolman Top and she's worn it just about to it's death. She's also mostly outgrown it thanks to shooting up almost 8 inches in height, though she tries to wear it anyways sometimes. So when we started discussing Easter outfit ideas, she thought a new ruffled dolman would be perfect.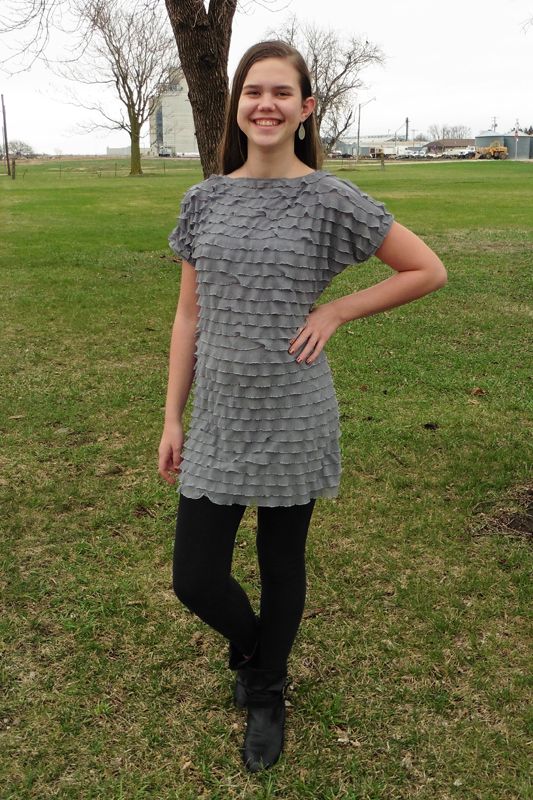 I compared her measurements to the Kymy's Dolman size chart and she fell right between small and medium. Following the recommendation in the pattern sizing, I went with the small and it fits beautifully! I followed the instructions for a narrower neckline since my girlie is pretty self-conscious about bra straps showing.
My daughter also requested that I make it tunic length so she can wear it with leggings. I did not bother adding length to account for her height because I didn't want it to overpower the light pink skirt I'm planning to sew for her to wear with it for Easter. For reference, she's nearly 5'11" and this is view E of Kymy's Dolman Top.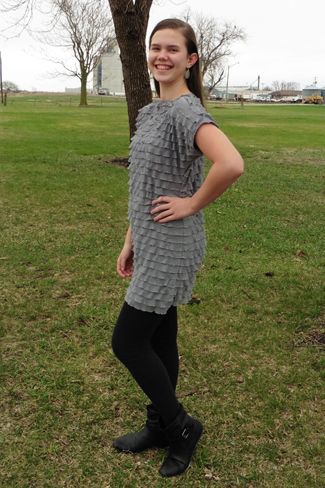 This time, we chose a more mature gray ruffle fabric rather than bright pink. Despite being only 11, she seems to think that she's all grown up now that she's 4 inches taller than me. Haha! I have to say that the gray looks gorgeous on her, though I may be a little biased. 😉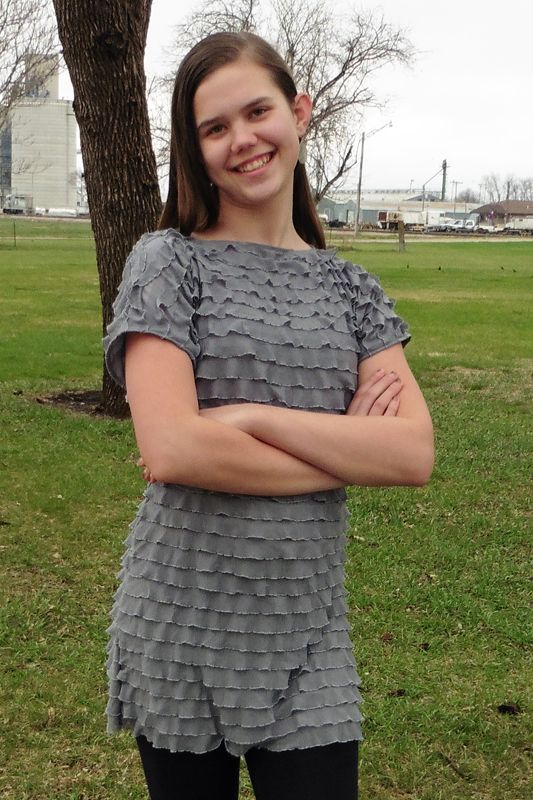 I think that the simple style of the dolman top lends itself well to showcasing the gorgeous ruffle fabric. I'm glad that this quick sew makes my girl happy, because pre-teens can be hard to please most of the time!
Are you sewing up any EYMM patterns for Spring? If so, we'd love to see you show it off in the EYMM Facebook group or on the EYMM Facebook page.
Happy Sewing!!  ~  Joelle