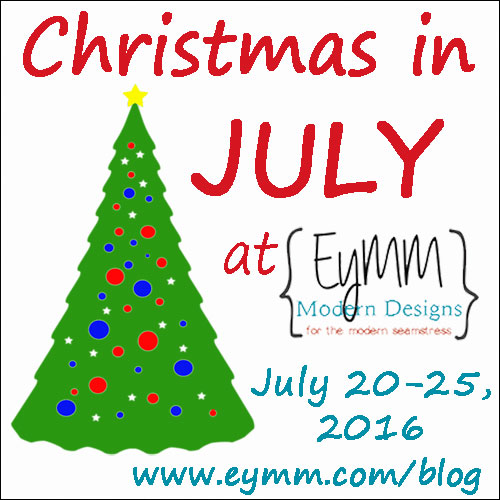 Day 3 of the EYMM Christmas in July Tour features the Girl's Piko Top sewn by Melissa at Tales of a Tester. Go check out her post for the details and more pictures of her adorable daughter!
Don't miss any of the stops on the EYMM Christmas in July Tour! (Note: the direct links below will not work until their specified date, but feel free to click through and check out other posts on their blogs at any time.)
July 20 – Capture, Craft, and Cook
July 21 – Needles to Say
July 22 – Tales of a Tester
July 23 – Inspinration and Sewing by Ti
July 24 – Adventures With Bubba and Bug and Blessed x Five
July 25 – Roundup post at EYMM
There are only 22 weekends left until Christmas. Start your holiday sewing projects now so you can spend more time with your family during the season! Use code 22WEEKEND to save 22% off ALL patterns in the EYMM shop now through 7/25/16 at 11:59pm PST.
Happy Sewing!!  ~  Joelle