The holidays are almost upon us and that means fancy dresses will soon be needed by little girls! We put together a mini blog tour for Kenzie's Party Dress to show it off in holiday style. Over the next couple days, three talented ladies will be showing off their versions for Kenzie's Holiday Dress Tour.
I can't wait to see the inspiration they all share with us. The tour has even given me the push I needed to get my own daughter's dresses started.  I hope to have one finished to share at the end of the tour!
First up today is Lore from Blessed X Five.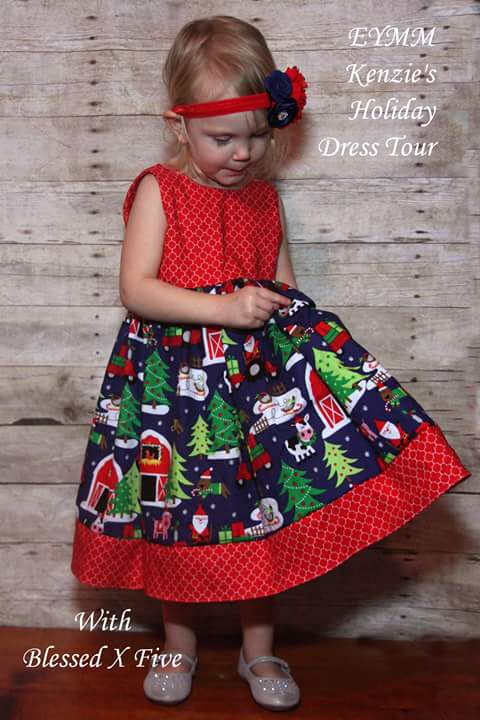 I love her barnyard Christmas fabric and the reason she chose to use it! Go check it out!
During the tour, you can use code HOLIDAYDRESS2015 to save 50% off Kenzie's Party Dress in either size newborn-4t  or 5-18tween or on the Kenzie's Party Dress Ultimate Bundle (nb-18tween +18″ doll size). Coupon expires at 11:59 pm PST Nov. 21.
Happy Sewing!!  ~ Joelle