Have you ever taken a long vacation and then had to play catch-up when you get home? Something about taking my 5 kids on a 21-hour-each-way cross-country drive (without hubby) to visit my best friend and sister and their kids for 2 weeks in Florida just sapped my energy and creativity. Haha! But I've been grocery shopping, caught up laundry, cleared the overgrown mess of weeds from the front of my house, and had to file an insurance claim and get an estimate from hitting a deer on the way home.
That's the sum of my week thus far and I've been struggling to find the motivation to sew something! Yikes! I went through my pile of unfinished projects and found this woven California Dress & Peplum tank top. I'd already cut all the pieces and even sewn the shoulders and side seams. So I attached the bindings and hemmed the bottom and found my way back into my creative space.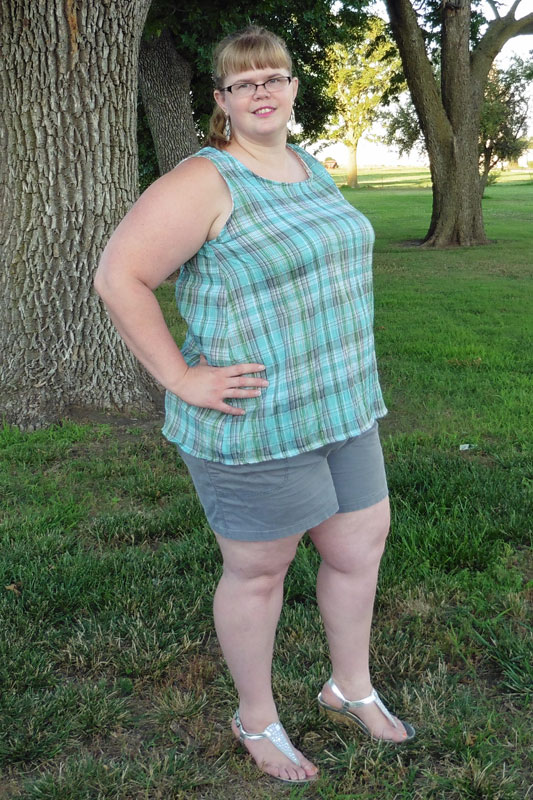 I love being able to create wearable garments from flat pieces of fabric. The simple act of finishing my latest woven hack of the California (this one has the scoop neck for front and back, cut at the peplum length, and no elastic waistline) reminded me of that passion to make things. Once I finished this top, I printed the new Capsule Skirt and it's waiting on my sewing desk for when hubby's gone on night shift and kids are in bed tonight!
Hooray for simple projects that renew my passion to sew! It's been a long week, but things are finally sliding back into routine plus hubby has a three-day weekend coming that coincides with my birthday. Yay!
Happy Sewing!!  ~  Joelle