After I made my raglan tunic hack of Callie's Nightgown last week, my oldest daughter thought she might like a "play dress" in the same style. Then my May KnitFix arrived and she latched on to this pink daisy print and the decision was cemented. Luckily for me, changing the nightgown into a dress is an easy modification and really fast sew.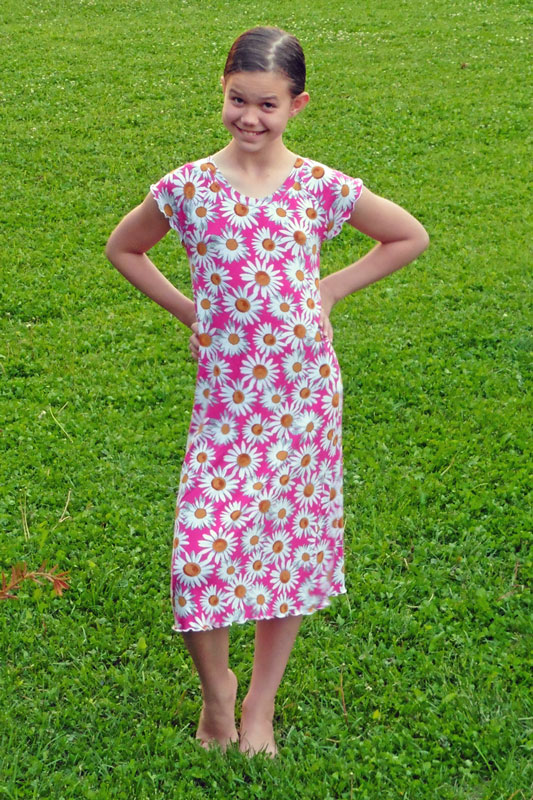 To create the dress to my daughter's specifications, I started with Riley's Nightgown & Sleep Shirt in gown length. She's fairly tall (hello, 5'3" 9-year-old), so I use the pattern's size 12 with the length of size 16. She requested that her dress be straight across at or below knee-length, so I added about 5" past the end of the curved hem. I hemmed the sleeves and bottom with a rolled hem on my serger, stretching the fabric slightly to result in the lettuce edge look that my daughter prefers.
She so excited about it that she's already worn it more than once. I love when I can make her a dress just like she wanted in less than an hour!
Happy Sewing!!  ~  Joelle