I was looking through my stash to plan a few more transitional weather tops for early Spring, when my eyes landed on this lighter-weight sweater knit that I picked up from JoAnn's red tag bolts last fall. I knew immediately that it needed to become a cozy Four Seasons Cardigan!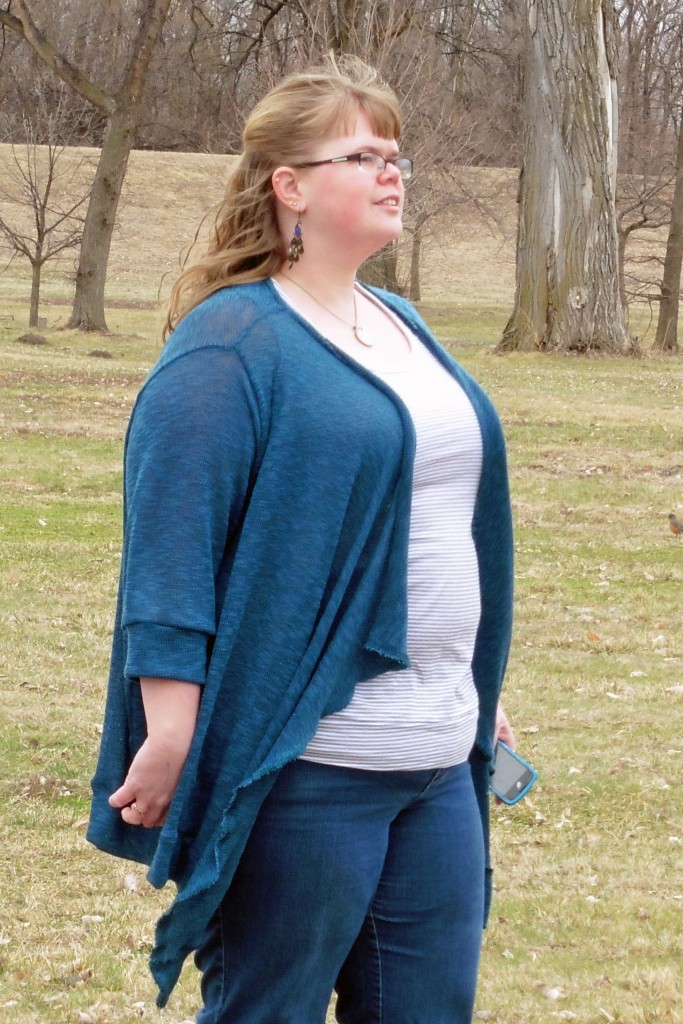 I decided to make the cardigan length with 3/4 length sleeves and no hood. After some trial and error on scrap pieces, I determined that the loose weave of the fabric was not going to mesh well with a rolled hem or react well for pressed hems. So I deviated from the pattern and added bands to the sleeves and the bottom hem (which also added to the length by a couple inches).
I cut my fabric with the front edges of the cardi pattern piece lined up with the selvage. Then, for the neckline, I cut a length of the selvage edge, serged it on, and topstitched the seam allowance to the body of the cardigan. I was trying to mimic the look of the selvage down the center front and it worked quite well!
As you can see, this sweater knit isn't very thick or heavy. It is just perfect for those days that are cold in the morning and warmer in the afternoon!
Happy Sewing!!  ~  Joelle