I was excited when I was invited to participate in this month's Designer Challenge from Pattern Revolution!  I participated in the first one in 2013, with my Kenzie's Party Dress.  While it may not look as challenging, the women's version of the kid's Freestyle Harem was just that, a challenge.  It was a challenge for a few reasons. First, this is my first adult pant that can use knits OR woven fabrics. Also, it has pleats, but the biggest reason is from the design aspect.  Make sure to check it all out, including the giveaway at the bottom.
[quote]
har·em pants
noun
full, loose-fitting pants made of a soft material that is gathered in closely at the ankle or lower leg, typically worn by women.

"a pair of purple silk harem pants"  [/quote]
Harem pants are pants that are loose-fitting and gathered at the ankle … that being said, over the years there have been many traditional styles that carry that name, and there is a HUGE variety of 'harem style' bottoms. Some have a normal crotch rise and others, like hammer pants, are single pieces that drop the crotch below the knees.
Like the EYMM kids version, I was going for something in between. I wanted them to be loose, full and comfy, but I still wanted them to be stylish and flattering for a variety of shapes and sizes.  I think I accomplished that. 😉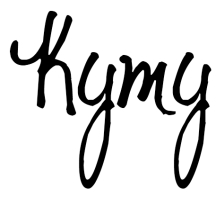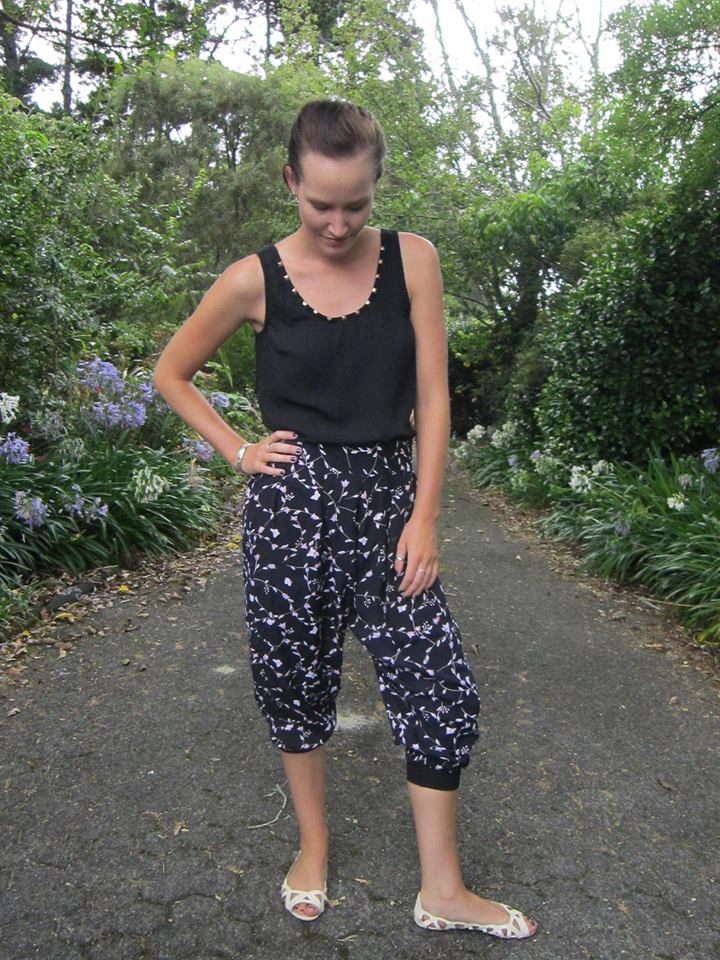 The Freestyle Harem Pants and Capris are a versatile take on the 90's harem pant.  These bottoms are comfortable, practical and trendy all at the same time.  With all the options available, one can simply use different fabric and/or styling to create bottoms that are classic, bohemian, or urban.  They are perfect for the free spirit, hipster, and classic or trendy fashionistas.  The drop crotch is roomy but not so saggy/full that it reaches the knees.  This pattern offers 2 length options, 2 front waistbands, 3 hem options and is available in 10 women's sizes, misses XS-XL and plus sizes 1X-5X.
This pattern is in an ebook .pdf file with 14 pages of directions and 34 professionally digitized pages that you assemble to make the full sizes pieces. (28-34 pages per view, with a print chart so you only print what you need).
SIZING/FINISHED MEASUREMENTS:
• Misses: XS, S, M, L, XL
• Plus Sizes: 1x, 2x, 3x, 4x, 5x
BONUS: Maternity directions, just use knit for the waistband!
• See chart for more detailed sizing information & measurements.
SKILL LEVEL: Confident Beginner
Make sure to read the directions BEFORE printing off all the pages.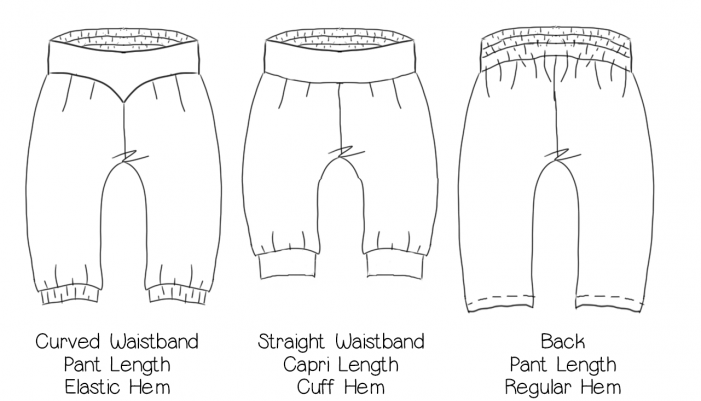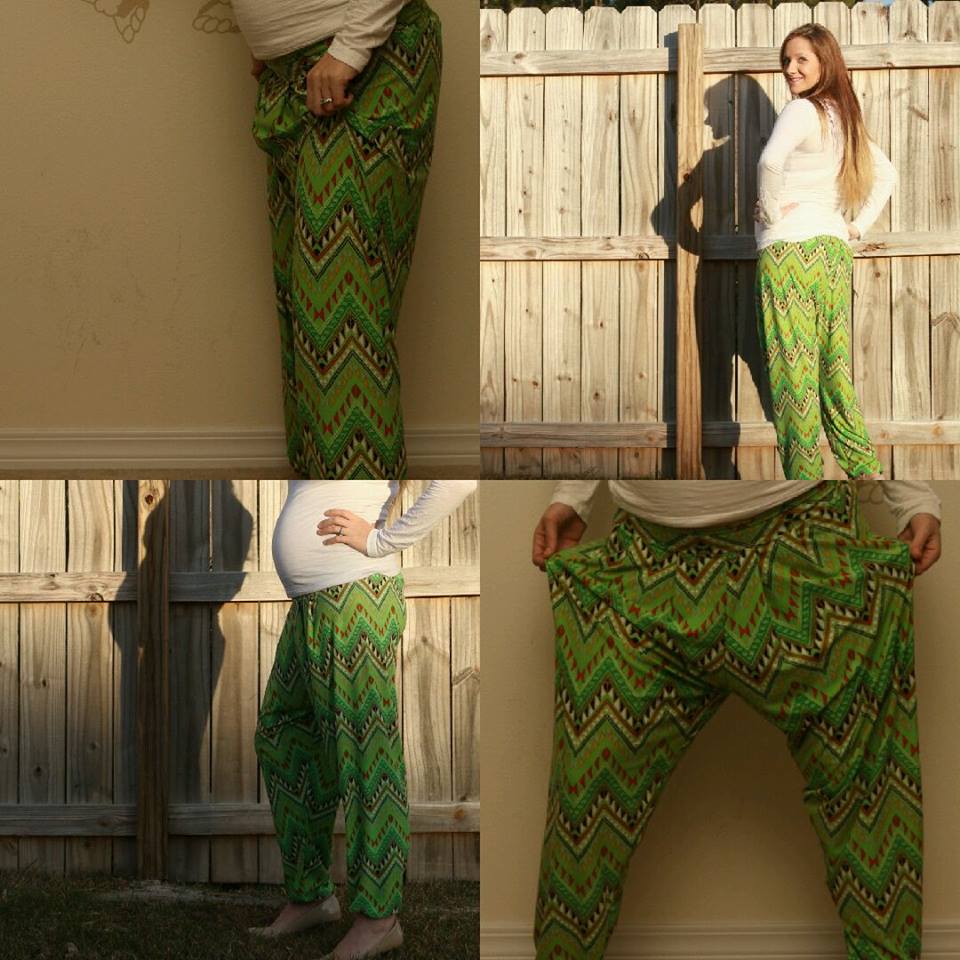 3 LUCKY PEOPLE WILL WIN!
1st- $30 EYMM Gift Card
2nd- $15 EYMM Gift Card
3rd- $5 EYMM Gift Card
No purchase necessary, many will enter only one will win.