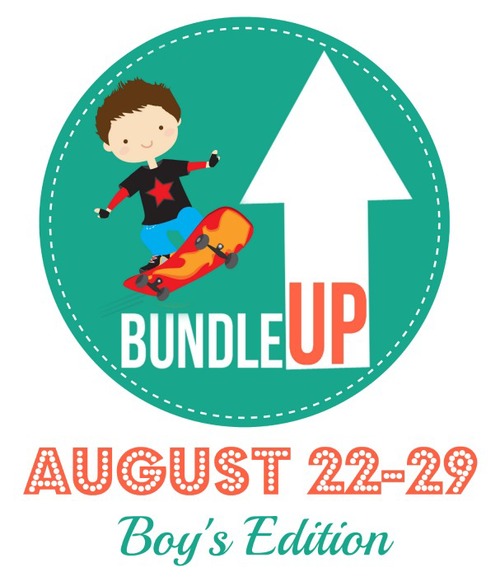 The Bundle UP Boy's Sale is NOW LIVE!! For one week only (August 22-29) and for an amazing savings, you can buy 12 fabulous patterns geared toward boys. They are ALL NEW releases and will not be available in designers' individual shops until September 10.
Bundle UP is a sale where you can choose your own bundle size from 6-12 patterns AND choose which patterns you're getting. You must buy at least 6 patterns to bundle, but the savings increase with the more you buy. The price is $4.50 each for 6-7 patterns, $4.25 each for 8-9 patterns, and drops to just $4.00 each if you choose 10-12 patterns. That's a huge savings!
The Bundle UP Boy's Sale includes so many mix and match pieces, that you could make your son's whole wardrobe, from boxers to coats and everything in between! (Psst, most of the patterns work great for girls, too.) You can find more details about each pattern and build your better bundle here!
Plus, just like with the women's edition, there is a Sewing Bee and Giveaway. This time, there's a $200 CASH prize for first place! Go get your bundle and get sewing, because the first prize will be given to someone who shares what they've made with the Boy's Edition patterns! The giveaway ends August 31 at 11:59 PM EST. You can find more details and enter the Sewing Bee and Giveaway HERE.
Wondering about what pattern EYMM contributed?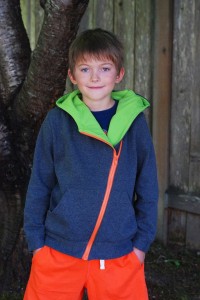 Zander's Hoodie & Hooded Vest is a modern and trendy, yet practical, hooded sweatshirt. With clean lines and an asymmetrical zipper, it has even been deemed 'cool enough for school' by the 9-and-up crowd. This pattern is an intermediate level and includes 10 youth sizes, from 0-3 months to 18 tween. Here are a few pictures and there are more pictures and details on the Bundle UP listing.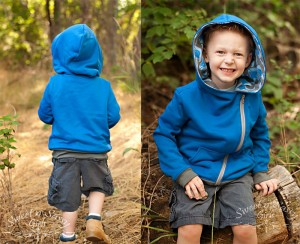 What are you waiting for? Get over to the sale and build your better bundle!
Happy sewing!!  ~ Joelle
P.S. That last cutie is mine and his big brothers can hardly wait for me to sew them their own Zander's Hoodies. 😉