Last Wed. was a LONG day, I was a crazy women! I managed to sew up the last of the capes for a while… 16 total… 5 sets with masks & 11 capes without. 2 of the capes were also donations for DS's kindy class. The first to I forgot to take a picture until I stopped to deliver them the masks are under them in the box and then I forgot the 5th mask in the big picture, but I got them all done & delivered and or shipped out!  That makes 31 capes for the month of Sept.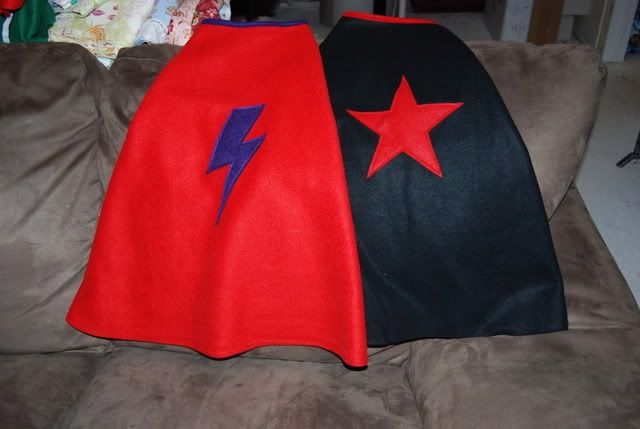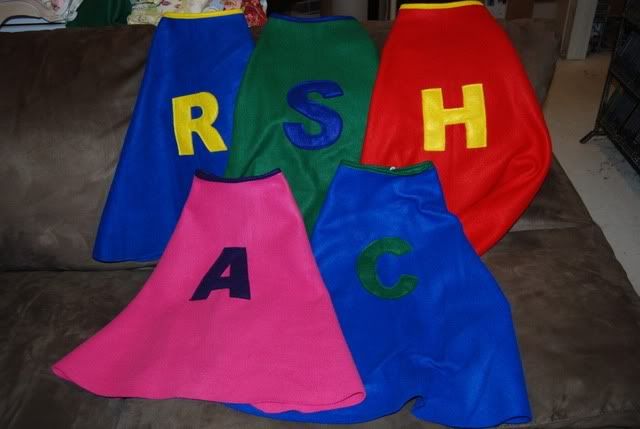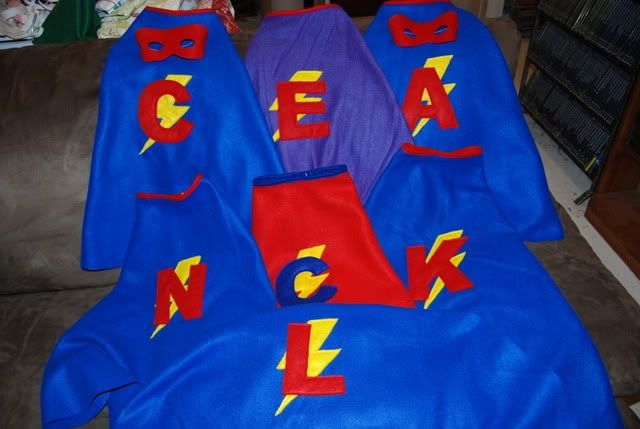 Then I finished up a custom order for some toddler bedding! A fitted sheet, semi fitted top sheet & a slightly smaller then normal pillow case. Not a great picture, but you can get an idea. This fabric is some high end Marcus Bros flannel & it is HEAVENLY!!! Thick and SO soft!  There is a big difference in quality when purchasing higher end flannel, that is for sure.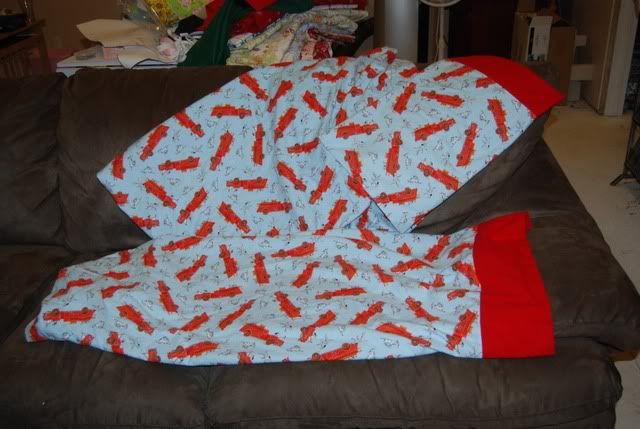 Finally 20 cloth baby wipes out of the last of the poolball fabric & a few other scraps.