So the last few weeks have been flying by!  Between getting ready for school, doing the farmers market and keeping up with baby stuff things have just been crazy.  We had an OB appointment yesterday & B had to work but the kids got to some with & were SO well behaved.  The nurses & Dr. we amazed.  Before we went in I explained to them what the Dr. would be doing… having my lay down & feeling the baby in my belly & then we would listen to the babies heart… this way they knew what was happening as it was happening.
So all 3 kiddos were lined up on this little bench while they watched the nurse take my vitals.  Then they asked me 1 million questions while we waited 3 minutes for the Dr.  When he came in of course he asked me questions & we talked… well my kids are cute, and have no filters, which is still cute at the moment!  Anyways Baylie stops the Dr. & says 'mommy why you not laying down yet?'  The Dr. thought it was hilarious, she wanted to hear her 'boy baby' as her & Carlie call it though Zander insists it's another girl.  When we were done  what's better then a candy treat? A Costco hot dog of course!
It's always interesting to take my kids into Costco… don't get me wrong they are super well behaved… but the twins have this thing about Costco, all the people & attention it's like Wal-mart on crack.  Anyway their favorite hobby at Costco?  Tickle, hug & kiss each other… they know how cute they are & they know how to get attention.  I am SO in trouble that at 3 they already have this down to a science!  The other day B was down stairs & Carlie asked him 'buddy you stay downstairs and play with me?'  he replied 'maybe' so she procedes 'buddy you need to stay downstairs and play with me because I LOOOOOVE YOU!!!  Screwed I repeat, screwed!
Anyways the excitement of the Dr. visit was fun for the kids, they picked out a solid white soft blankie with ducks out for their new baby which was SO cute.  And we set the date for our big ultrasound for Aug. 30th, so hopefully we will get a peak & I can start SEWING!  I have a nice big list of stuff to make but I don't like any of the gender neutral stuff out there so I am waiting until I see a good picture to start cutting.
For the fun of it we decided to try one of these gender tests.  There are 2 different brands that work similarly… IntelliGender & then Best Baby Gender Test.  IntelliGender can be found at retailers like Walgreens for $30 & can be taken as early as 10 weeks.  The Best Baby Test I ordered from their website… when you sign up to take their survey you can get the test for less then $10 shipped.  You do have to wait until 14 weeks, but it was worth saving the $20 to wait 4 weeks for the fun.  They both claim high in lab accuracy, but the in the field accuracy has been proven much less so.  The Best Baby Gender is not as common so you can't find a ton on line about how accurate it is, but we decided to try it for the fun of it!
I am 15 weeks today… I followed all of the rules, test between 14-26w, no sex for 48 hrs, no using if you have PCOS (I don't), no using if it's been more then 10 days since you took any progesterone supplement, take using first morning urine.  2 minutes later the results were ready, & 1 hour later they have stayed the same (sometimes they have been seen to change in the first hour)  It is pretty clear it is orange like the boy… you can see the green girl results on their website here… Best Baby Gender Test – At home results in just 2 minutes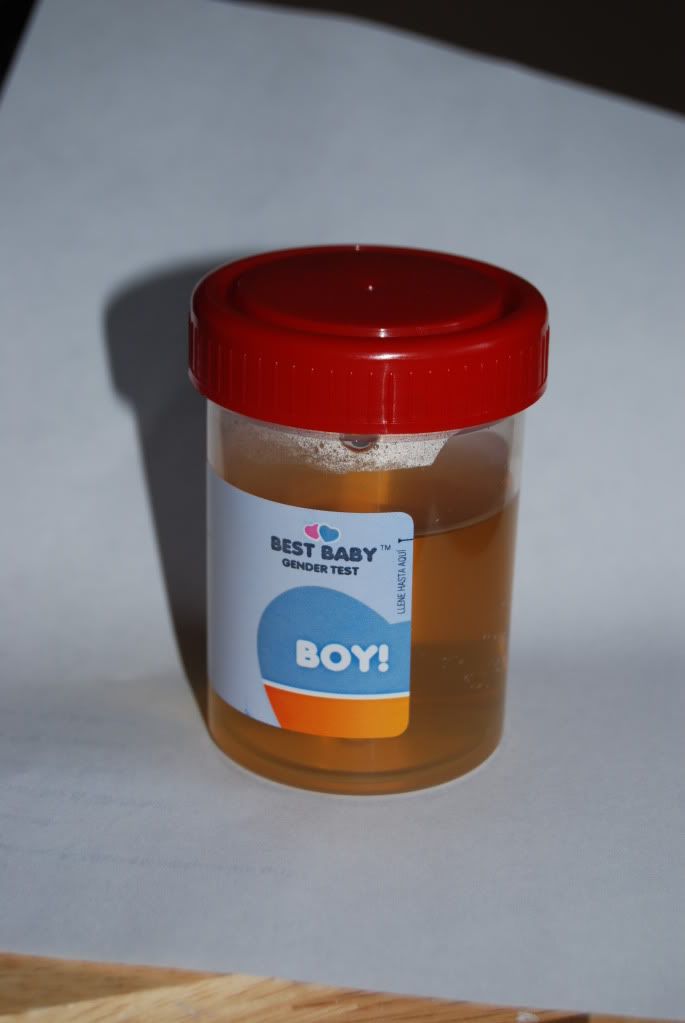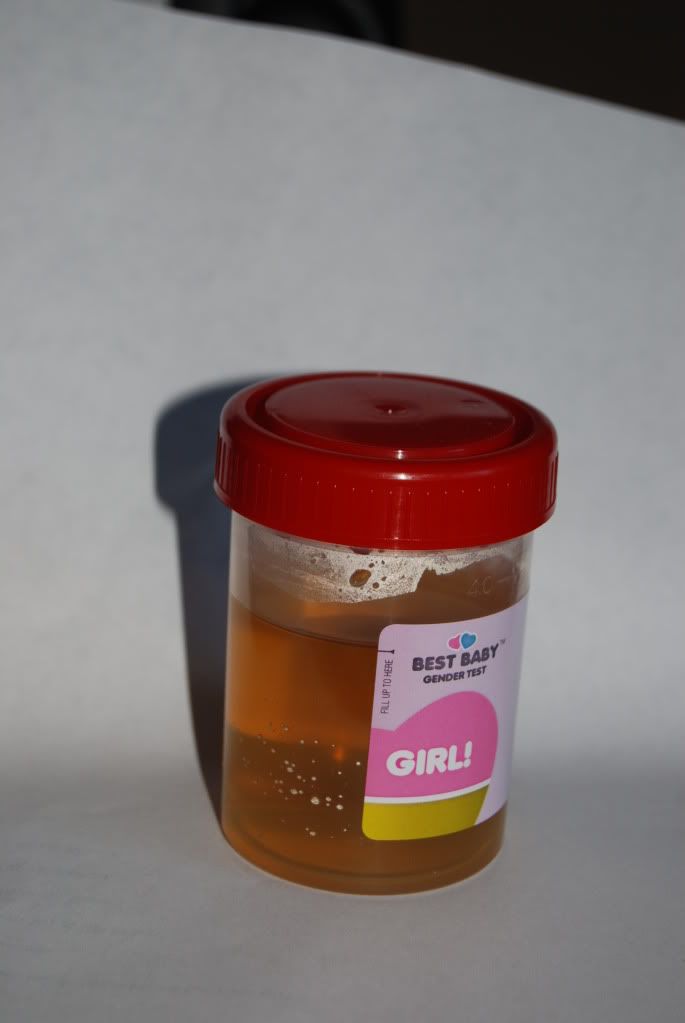 Well enough fun for now!  We will have to wait 2.5 weeks to see if it is right or not, so for now I am going to get back to sewing some fall dresses, jumpers & skirts for the twins!