I know I am a little behind, I have been trying to keep up with all my Etsy orders!  My sister has reminded me a few times that I need to pick & post the winners of her adorable twill tape!!!  You can find her twill tape along with her custom size tags in her Etsy shop.  Not only will you find those, but handmade gifts as well as of crafting supplies.  Check her out: TheCraftEGal on Etsy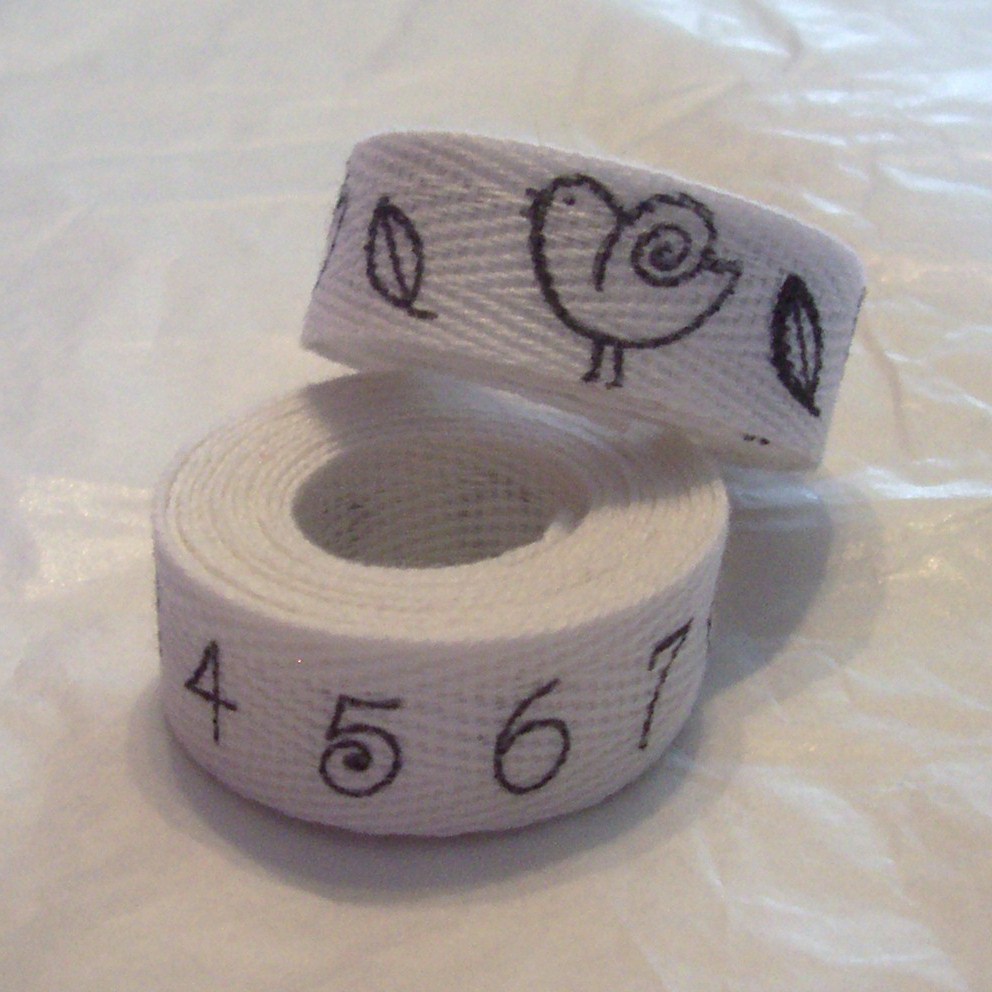 She surprised me by dropping off some of this twill tape to try, so hopefully I will have something to show with it soon!
Finally…. and the winners are….
WINNER OF THE BIRDIES
2 ~  Liz ~ OHHHH! How cute!! Oh, I need some for sure!! I love the birdies!! Does she make the stamps in different colors on the twill tape?
To answer, yes she can.  She only has a few colors now but is getting more soon.
WINNER OF THE NUMBERS
6 ~  dsouth20 ~ I actually love the number one – my daughter is right at the age of counting everything – but will have to check out her store since I sure I can find people who'd love the bird one too!
Congrats to both the winners!  I have given her your contact info & you should be hearing from her soon!