The last few days have been a little bit of a blur!  BUT I have finished up the last of my super hero cape orders & the sets I was making for gifts!!!  I am excited to have these done so I can be able to work on other stuff this last weekend of the month!!!
I had a little fun this week as I got to get a great action shot of my son in one so I can update my pictures on Etsy…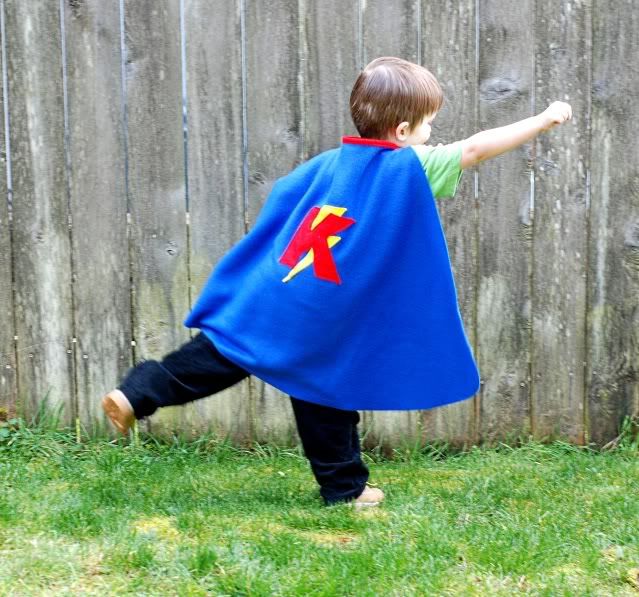 I also got to do something new & create a frog prince cape for a birthday boy!

These are from the 25th…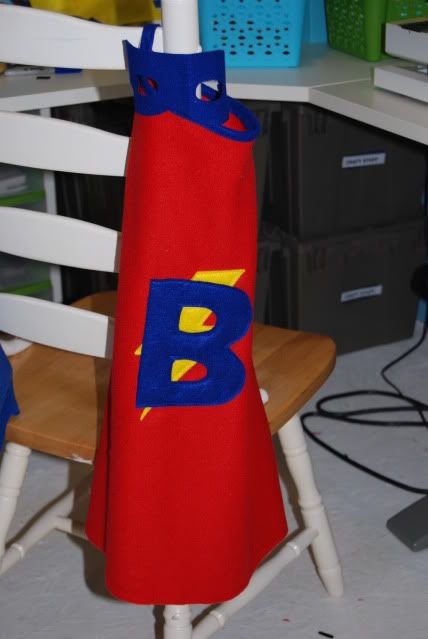 These are just some pictures of the ones I made these yesterday…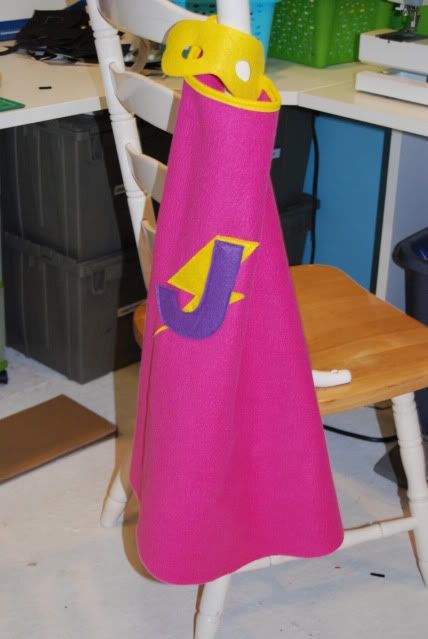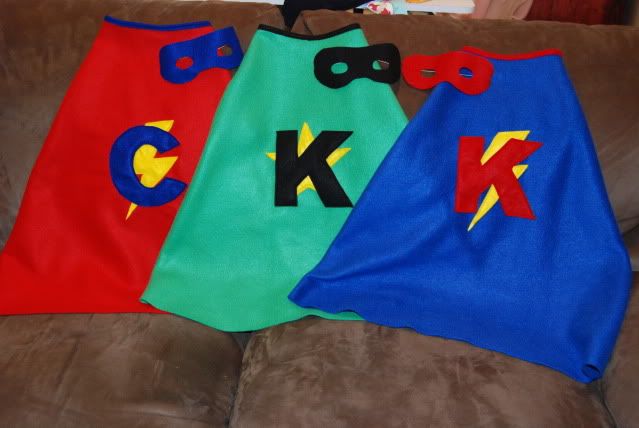 The blue/red with a K in this last pic I made the cape on the 24th… it's the same cape in the above pictures!