I know, your probably tired of seeing them & honestly I am always tired of making them after party favor orders!
Anyways on the 18th I made a cape that was a custom order for a little girl that is a big power puff girls Fan!  The pic is washed out because I had to use Zanders point & shoot camera because I was in a hurry.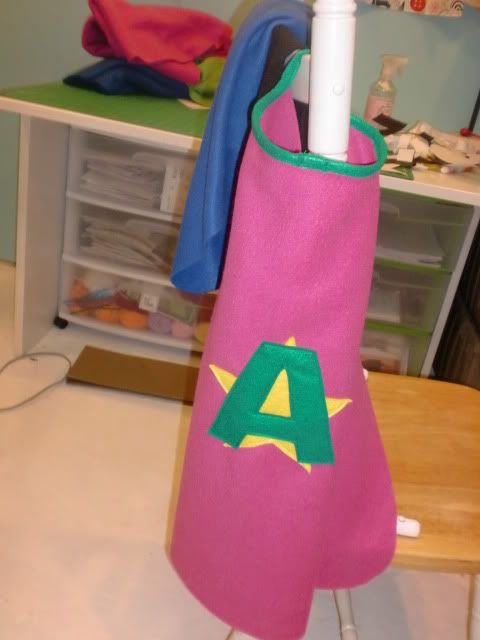 Then on day 19 I finished up the b-day party order I was working on.  I made the b-day girls cape on Day 16 (which is one of my favorites!!!) cute & pinned all these generic capes on day 18 & got them all sewed up on day 19!  These are party favors for the b-day girls guests :).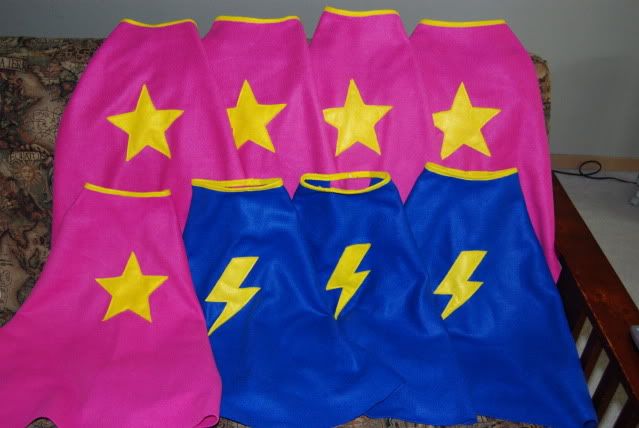 I have made a SERIOUS dent in my fleece stash the last few weeks!  I actually finished off the bolt of pink that I had. I have sewn almost 56 yards up so far!