I was so excited to get the girls Baby Alive Dolls now that they are potty trained to remind them that babies use diapers.  I still remember getting mine when I was little!!!!  They had been eyeing them for weeks in the store & were SUPER excited to get them from Santa Christmas morning.
When they were purchased the plan was to make clothe diapers because the disposable ones a.) don't fit right b.) are super cheap & rip c.) to damn pricey!  They are $6 for 6 of them, that's more than REAL disposable diapers!  I was bored today and a few of the mamas on the sewing forum I belong to we asking about them, and since I had already been planning to do it & the kids were napping I just went for it!
I have to say since I have no diaper supplies and just winged it they turned out pretty good! I had traced one of the disposable ones that they came with… but honestly, like I said before, those don't fit right anyways (we have the baby ones, not the bigger toddler ones). So after some cutting, adding here and there & shaping I ended up with something to give a try.
I used 2 pieces of flannel for the actual diaper, one for the inside & one for the exterior. For the soaker I used 2 pieces of thicker terry cloth (aka old towel!). I used regular velcro & a small piece of elastic inside each leg.   It only took me maybe 15 minutes start to finish to make 2 and that included making the pattern.
I thought they might leak without a water proof layer (I do have fleece, but it would add a lot more bulk), but actually it held up to multiple feedings just fine (she only takes a little bit at a time) the twins both feed their babies 10+ times (I filled it 1/3 of the way full)?  Next time I think I will use a piece of an old ziploc 1 gallon bag & sew it inside to make it water proof.
Anyways I took pictures & plan on working up a tutorial as well as scanning the actual pattern piece in tonight or tomorrow. It would work for a lot of other babies as well without the soaker.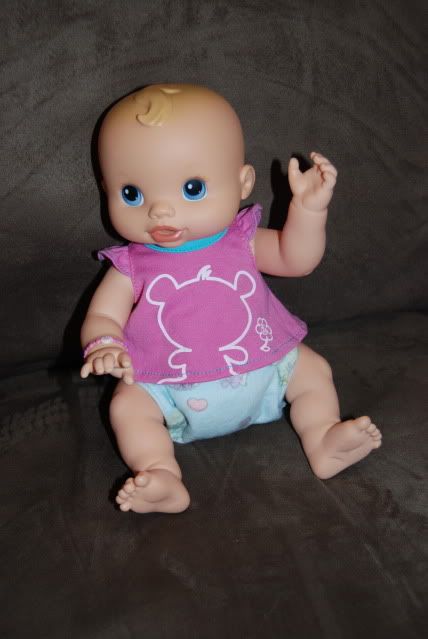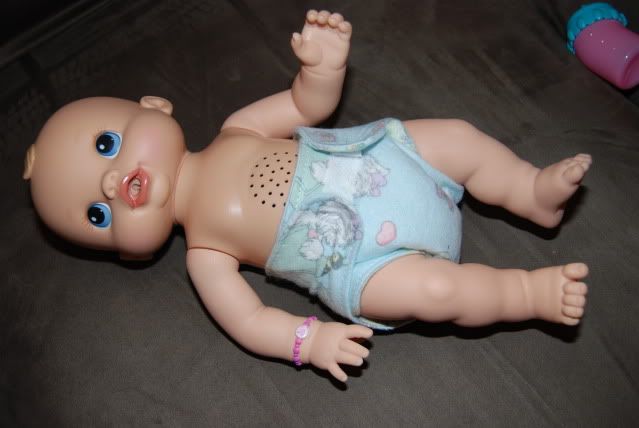 Not a bad start to the new year!  Here's to lots of sewing in 2010!!!!