Well even though we are dying of heat & have a TON of projects on the house to get done I did get to take a little break last week to make the kids something to wear for Zander's pirate party.  It was HEAVEN to be at the park because it was a chilly 74 vs the 103 when I left the house.  Anyways I made all the kids striped pirate bottoms out of some $2 a yard halloween fabric I got from walmart last year.  Zanders shorts are from the same self drafted pattern I have used to make all of his shorts, I just left the front pockets off & the bottom edges raw.  The twins skirts are just a big rectangle sewn into a tube then the top edge is folded in & sewn down to create a casing for the elastic.  I also just left the bottom hem raw.
The best part?  I was already planning on making them pirates for halloween so I can use these for their halloween costumes too!  I do plan on cutting the bottom edges to be zig zagged with the raw edge instead.  But I think I spent 1 hour making the pair of shorts & 2 skirts… not to bad for an hour of work & $7.50!
Pictures 🙂  they aren't great, but you get the idea.  I got the bandana's from walmart for $1 & already had the girls shirts & Zander's pirate hat!  The twins did NOT want their pictures taken.
The birthday boy…
Baylie…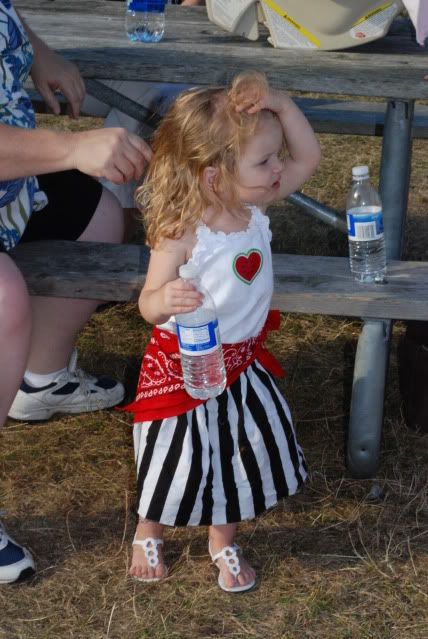 Carlie…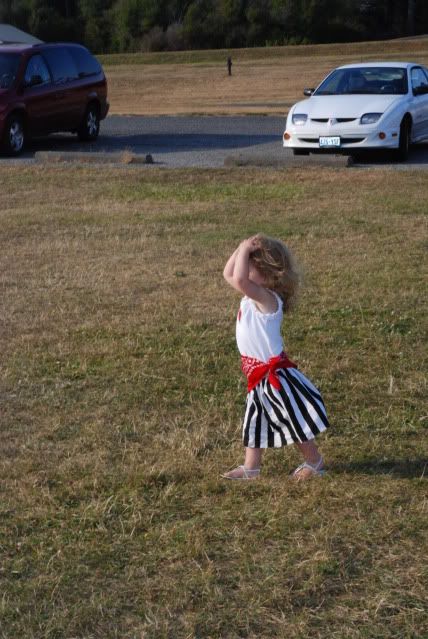 Carlie & Baylie…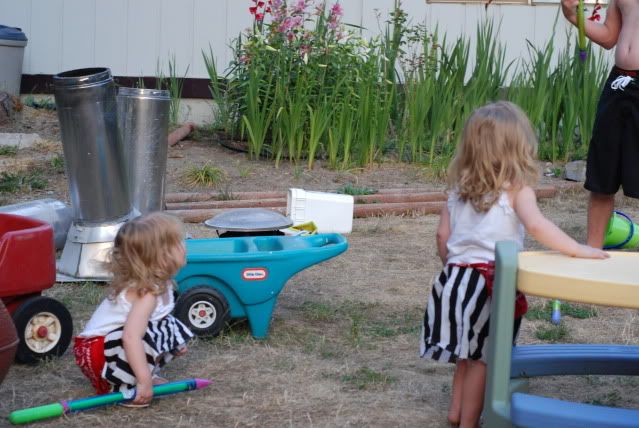 And not only did I make part of their outfits, but a very handy treasure map & treasure chest for the treasure hunt!  I didn't get great pictures of either, but I will take more later!