Sometimes I just want an easy project … without any hacks or alterations or details. I had one of those days this week and decided to whip up an Asymmetrical Drape Top from some Aztec-striped Hobby Lobby fabric I bought on a whim last month.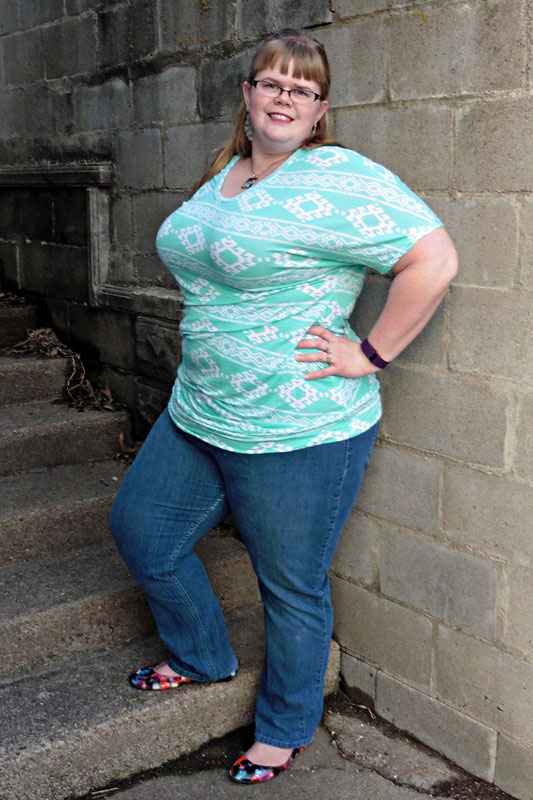 The only "change" I made to the pattern was to size down because I usually like a close fit. So keep in mind that if you sew this top in the size corresponding to your bust measurement, it won't be quite this snug. This fabric is on the clingy side and shows off a bit more of my rolls than I like, but I guess that's just motivation to get myself to the gym, lol.
I love how easily the Asymmetrical Drape Top goes together and that the shape makes it look more complicated than the four pieces that it actually is (front, back, neckband, hip band). I also love that the drapey wrinkles help to camouflage my rolls (not that this fabric helps do that like a slightly thicker fabric would).
The minty freshness of my new top has me longing for spring! It seems so close, especially with the temps hovering close to 50*F every afternoon this week. I'm ready for warmer weather and sewing a wardrobe to go along with it!
Happy Sewing!!  ~  Joelle