Today is the last day of the mini blog tour. I'm still stitching away on my daughter's dress, but hope to finish this afternoon. I'll share it next week after I have a chance to get pictures taken of it on my beautiful model. 😉
To wrap up Kenzie's Holiday Dress Tour, Heather made a gorgeous dress to feature over at Boutique Birdie.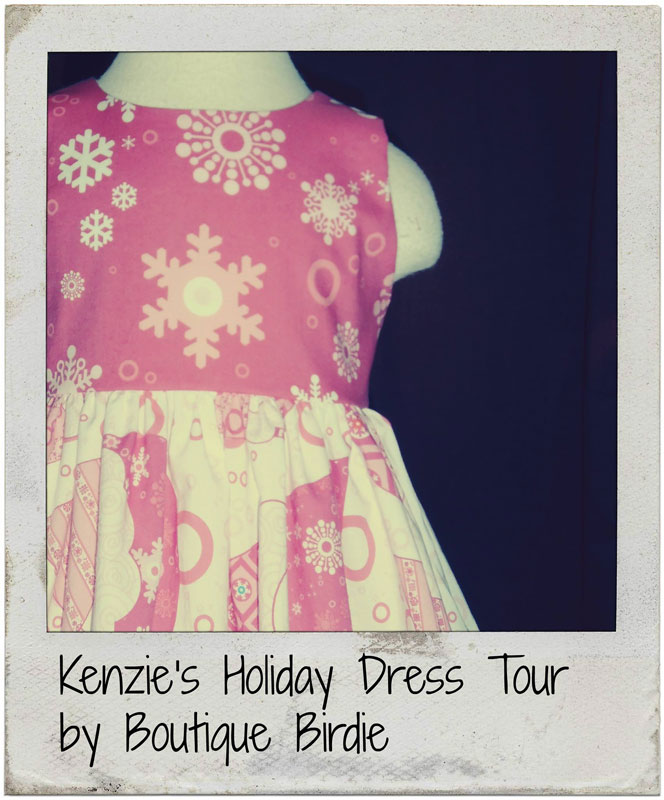 I love that she used pink and white snowflakes! The color will likely mean it gets worn loads more than a traditional red and green dress. Head over to her blog and check out the details!
Through the end of the day Saturday, you can use code HOLIDAYDRESS2015 to save 50% off Kenzie's Party Dress in either size newborn-4t  or 5-18tween or on the Kenzie's Party Dress Ultimate Bundle (nb-18tween +18″ doll size). Coupon expires at 11:59 pm PST Nov. 21.
Happy Sewing!!  ~ Joelle