Today kicks off the Think Fall Blog Tour.  With the end of summer and school starting back up in many places, fall is well on its way.  The Off the Shoulder Top & Tunic is perfect to wear into the fall and winter.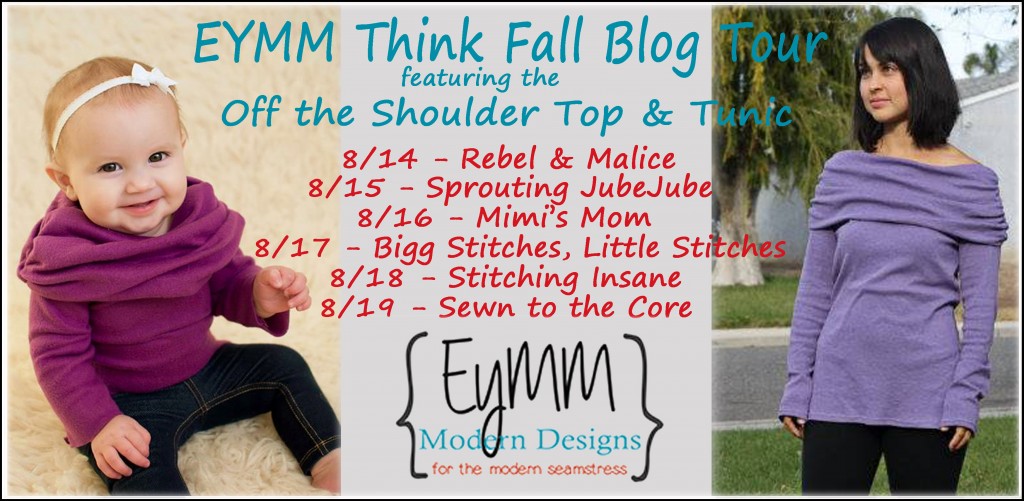 Over the next few days, six fabulous ladies will be showcasing their visions of the top in either girl's or women's sizing.  I'm excited to see the inspiration from this multi-national blog tour!
8/14 – Rebel & Malice
8/15 – Sprouting JubeJube
8/16 – Mimi's Mom
8/17 – Bigg Stitches, Little Stitches
8/18 – Stitching Insane
8/19 – Sewn to the Core
There are a couple more experienced bloggers participating and a couple who are just starting out.  Make sure to check out all of them for some sewing motivation and show them some love by leaving a comment! You can even pick up your own copy of the pattern using the coupon code they'll be featuring!
Happy Sewing!  ~ Joelle