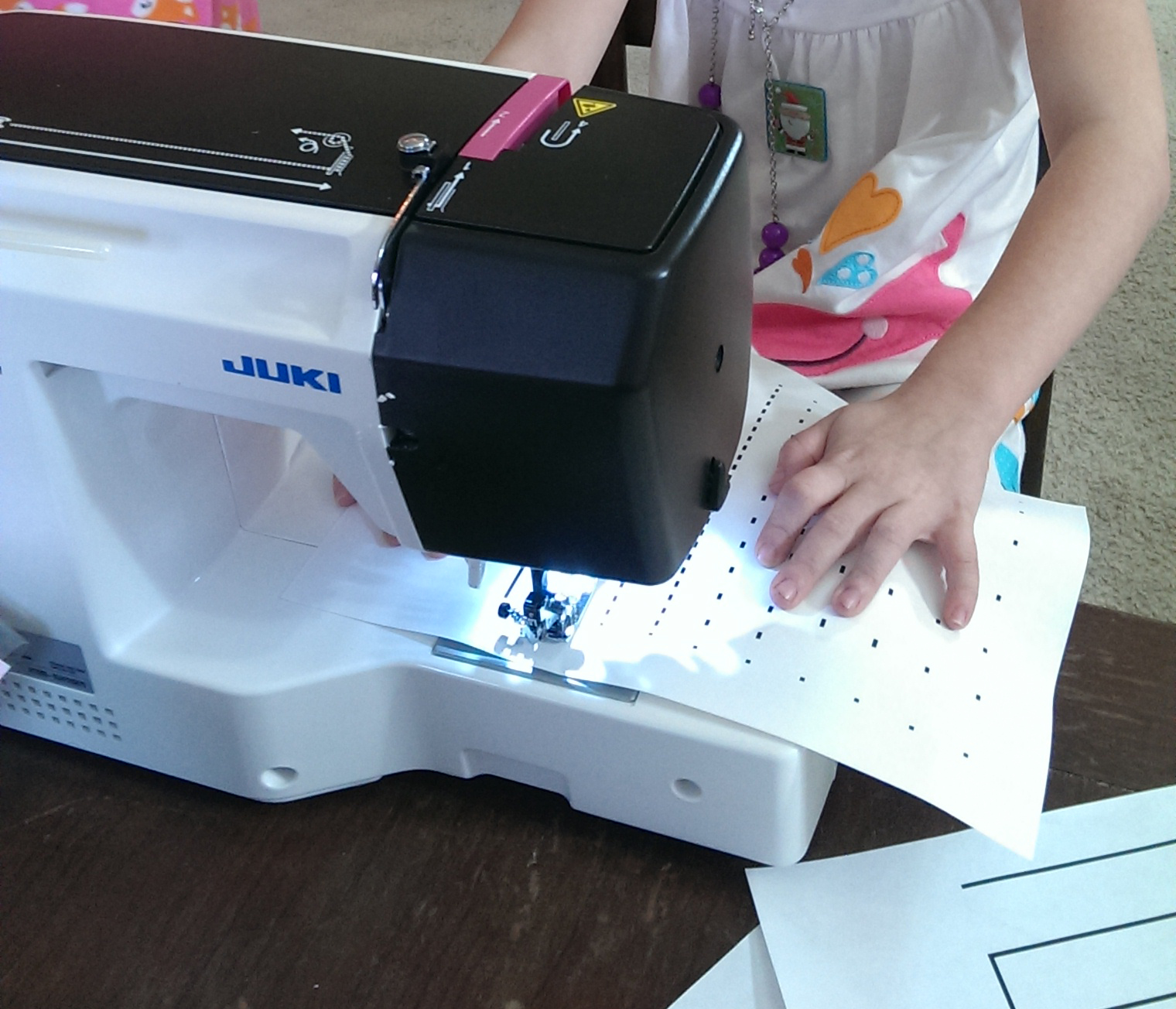 What little gal or guy doesn't want to sew just like mom? Once my twins were old enough to learn on a real machine I decided I wanted to create a simple yet planned out lesson plan that involved printable practice sheets to help them get comfortable with using their machines. There are some single page freebies out there as well as higher priced curriculums, but I wanted something simple, practical and planned out yet something I could use over and over again. You do NOT have to be 5 to use & love this set, it is great for adults learning to sew on a sewing machine as well.
This is a teaching aid and only contains printable practice activity sheets, to supplement adult instruction, as well as instructions on how to use them.
WARNING: Sewing machines are NOT a toy & children should never use them unsupervised.
THESE ACTIVITY SHEETS & INSTRUCTIONS DO NOT TEACH THE FOLLOWING:
How to thread or operate a machine
Machine safety
How to sew projects
This .pdf file is 26 pages long including 22 printable machine lesson and dot to dot activity pages. I designed these to start out with basics like simple straight lines & work up to turning sharp corners, curves & combinations of the 2. I include an organized list to complete them in the most effective order as well as small project suggestions after completing certain groups of lessons. Make sure to read the directions BEFORE printing off all the pages.
THIS PRINTABLE .PDF FILE CAN BE PURCHASED & DOWNLOADED IN MY CRAFTSY SHOP HERE.
Look at the joy on her face!  My girls are loving all of them and I must say I think they may be naturals.  By the 2nd set of lines in lesson 1 they were pretty darn straight!