LITERALLY!!!  As many of you know I sell fleece capes on Etsy and this time of year I get 3-4 weeks of super busy.  Anyway in order to finish up my current orders & have some fleece on hand for the 1st half of next year I took advantage of the JoAnn's black Friday sale that came up online.  Just like in store they had their blizzard fleece on sale for $2.99 a yard PLUS I was able to use my ebates to get 8% cash back (I think it's normally 5%) AND since I used my paypal debit card to pay for my order I got 1.5% cash back from them too.  The icing on the cake & the biggest deal?  I used a free shipping code which meant I didn't have to spend hours at a cutting table in store!!!
When I did the math with including the sales tax & then taking off all my discounts I ended up paying just $2.95 a yard shipped for all of this which is nice when it is normally $7.99!  So just in case you are wondering this is what it looked like when fed ex delivered it (though the yellow showed up earlier & had already been de-boxed!)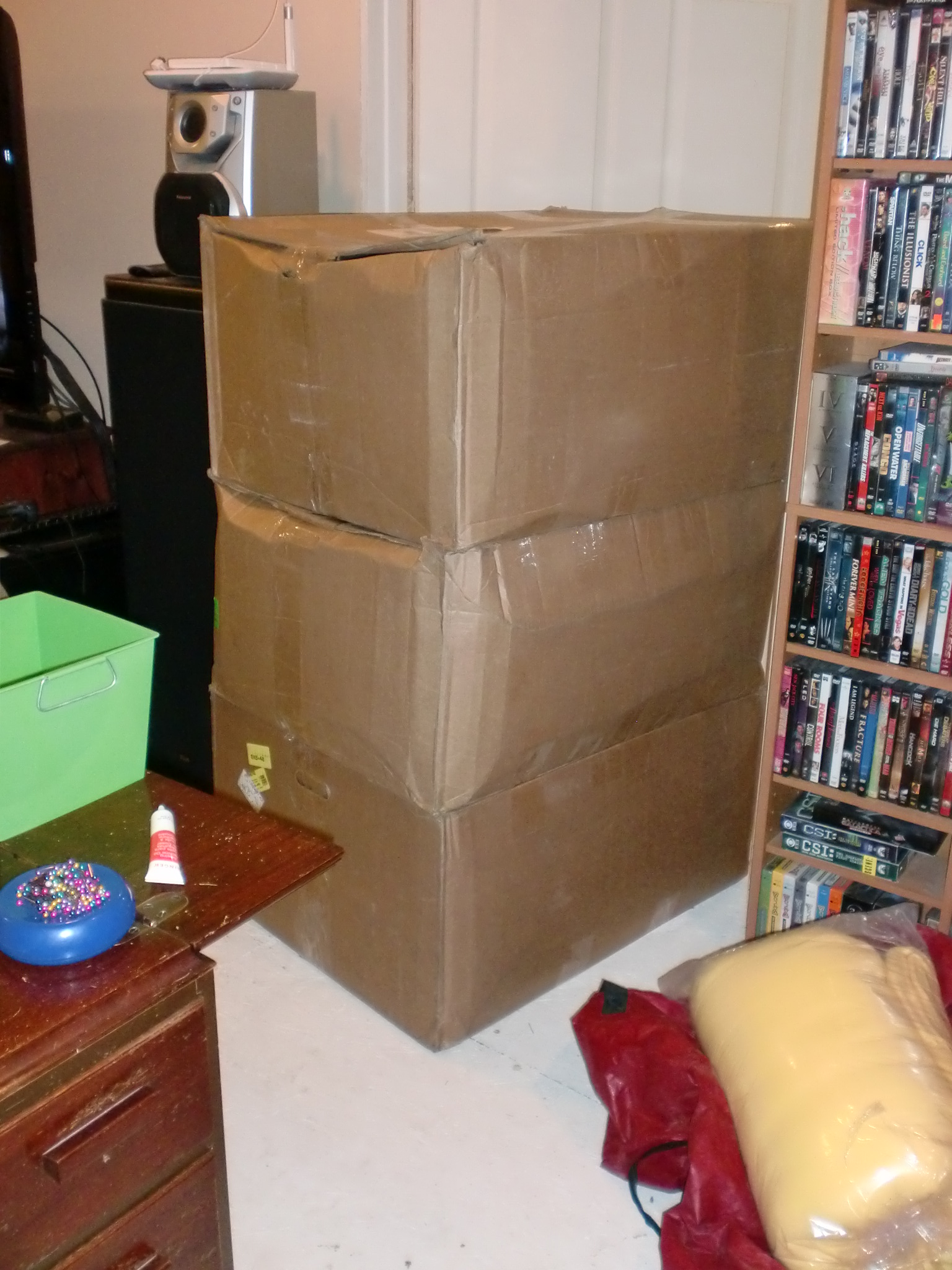 and this is what all 132 yards looked like when I unloaded it onto my coffee table!  For reference the coffee table it is all sitting on is 16″ tall, 27″ deep by 38″ wide!
It's 14 FULL bolts plus another full bolt between the cuts of yellow & black!