So the twins will be going back to preschool, this time in a true preschool class, in just a few weeks.  What's a sewing mama to do?  Sew them a new outfit for the first day of school of course :).
So I have had this idea in my head for a while… just a simple twirly circle skirt with a yoga waist band, but with a fun little twist!  I put hidden pockets in the side seams because what little girl doesn't want pockets for her stuff too?  I just love how they turned out & it took less then 1.5 hours to make both of them & that time included making dinner.  They used 1 yard of fabric each & should fit for a while.  I now have some cute scraps I can use to make cute tops to go with them.  For the yoga waist I used scraps of white interlock I had & to finish the edge I just did a rolled hem.  Tip for sergering a really curved hem or cut on the bias, turn your differential up to 1.5… this prevents it from stretchy it out & making the edge wavy.
Gotta love the messy hair, this was right after dinner & before bath time!  They only way they would model is if we sent Grandma the pictures, & they had to watch me do that before I was allowed to share with anyone else :).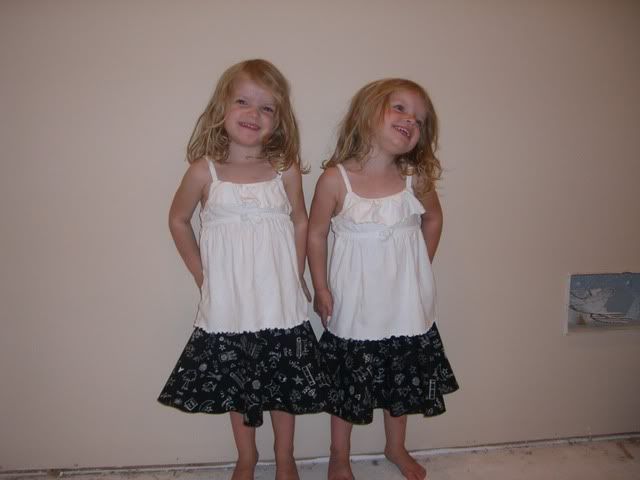 Waistband shot!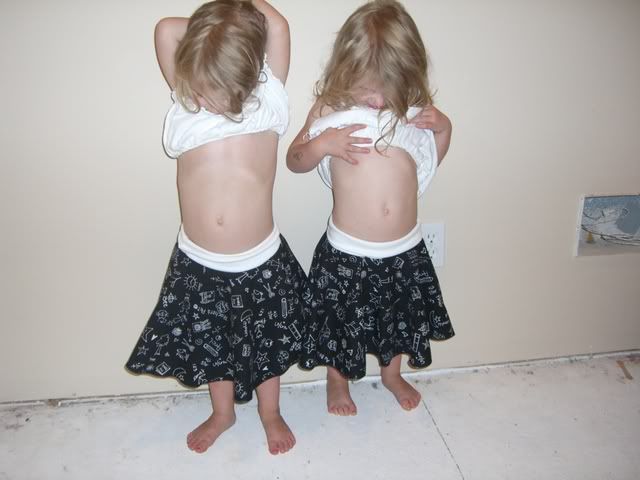 I told you, what little girl doesn't love pockets, look at these smiles!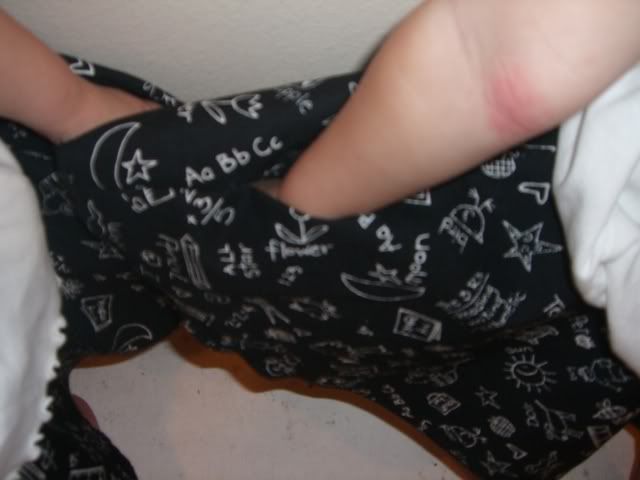 As for the stash game they are worth 10 pts. each, so I am up to 40 pts. & 3 yards down!