I can't believe that in just a few more days my baby is going to be 5!!!  I went & bought school supplies for KINDERGARTEN last week!   Where does the time go?
Anyways he had a LEGO party, and I must say there isn't a lot of LEGO party stuff which is odd since it is so iconic.  If I had more time to plan it I would have had a lot of fun making stuff but with the holidays, family visiting, day camp & swim lessons time just wasn't my friend.  We had a small party this weekend with just a few friends & family and it was great.  My sister made him an awesome cake & he was excited to get to wear his new shark shorts that mommy made for him.
The cake…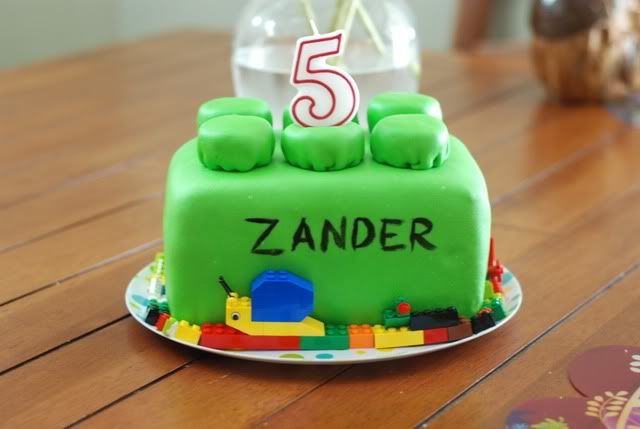 The shorts…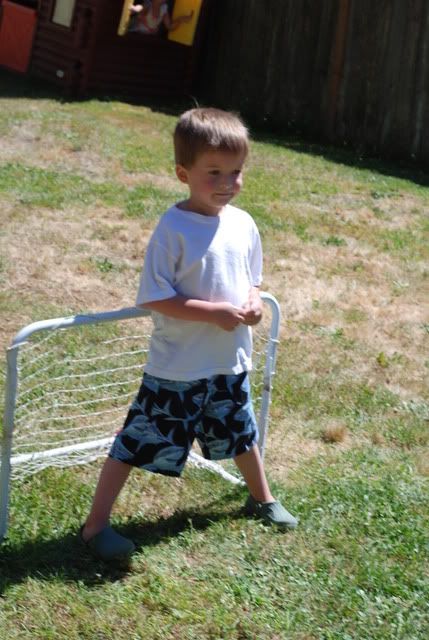 I think he might have liked it?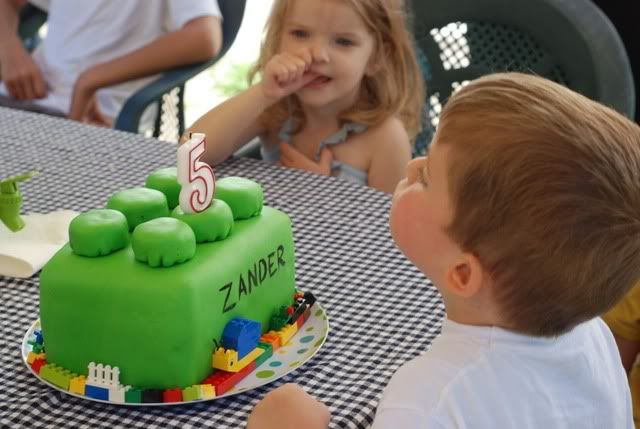 Present time… grandma is his favorite person in the world right now, the kid LOVES LEGOs! He does the 7-12 sets by him self, NO help!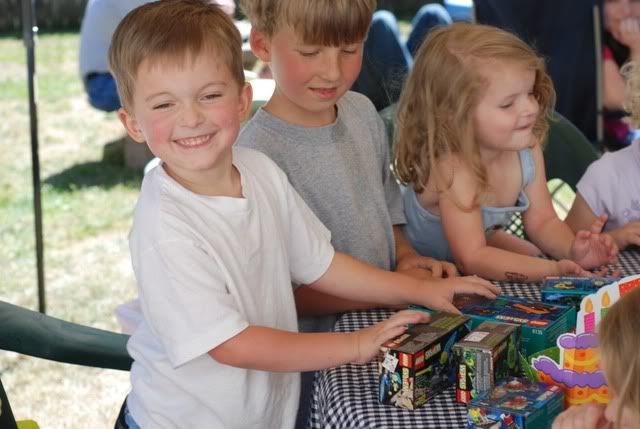 We even got him a LEGO CD player & Star Wars LEGO Wii game…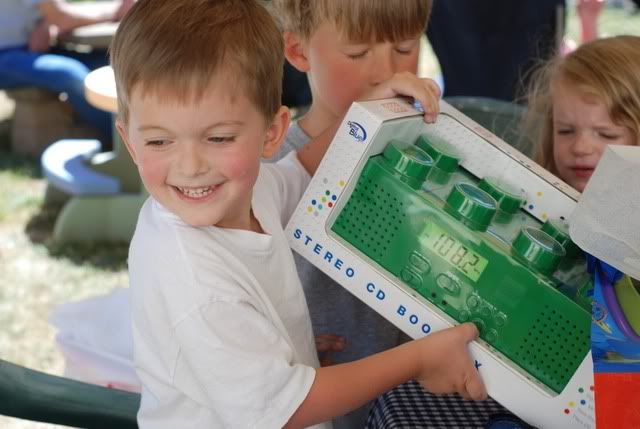 Cake time!