Yesterday I decided to make tester dresses for the twins Easter dresses!  They turned out so cute they may just wear these ones instead! The pattern is the 'Miss Mary' dress from You Can Make This.  I made view  A I think (the one with the gathered skirt!) and instead of making the ties with fabric, I bought 3 yards of coordinating 1″ ribbon (for each dress)!   I think I MIGHT have spent 3 hours total on both of the dresses.  I was also able to get the outer of the dress cut out of 1 yard.  These dresses are a size 3 & I think I could do it with a 4 too as long as the fabric doesn't shrink more then 2″.
Time for pictures!!!  The fabric is "Ribbon Dance" a Stonehill Collection by Donna Wilder for Fabric Traditions.  I got it on sale at JoAnns.  We went to an early Easter egg hunt today & everyone had to stop & comment on their dresses :).  Their shoes don't really match, but it's not warm enough to wear open toed sandals in the thick grass around here so they wore their black 'princess shoes' instead. Baylie is in purple & Carlie in pink 🙂 I even managed to get a few pictures of Zander to!!!
We were a little early so we checked out the farm & garden store!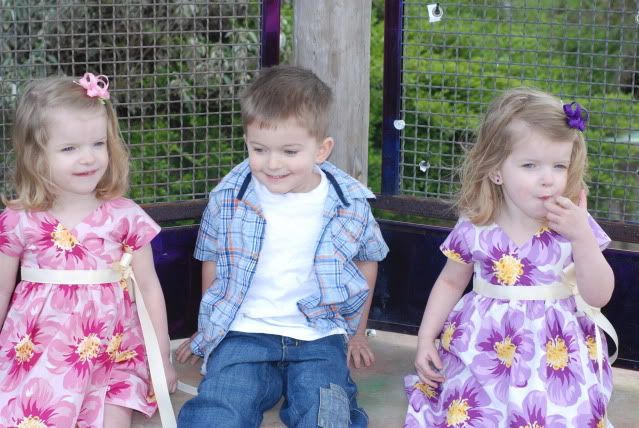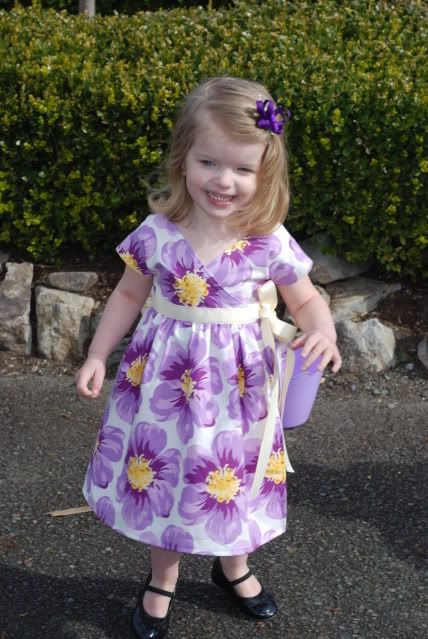 Carlie wasn't has happy to have her pic taken!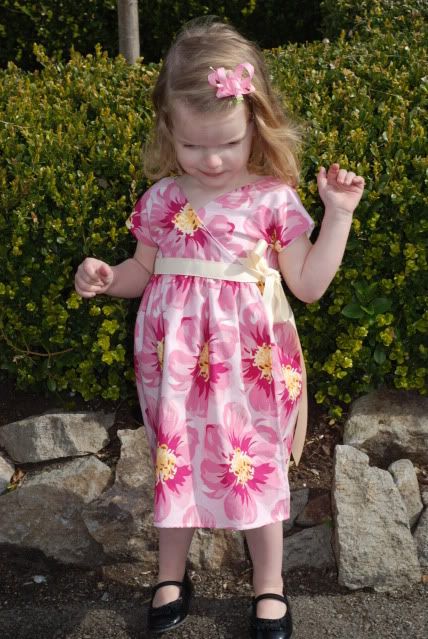 Egg hunt time!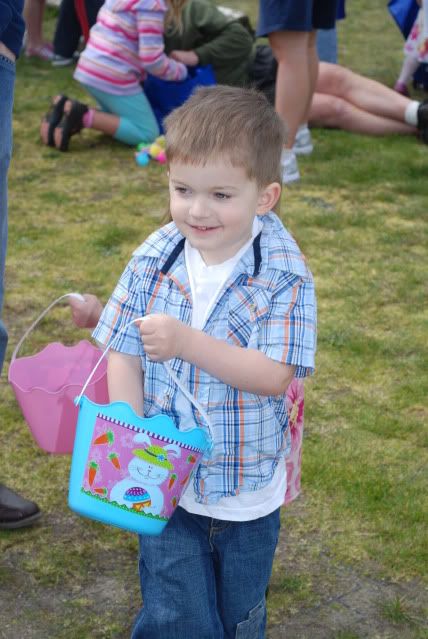 Finally the candy scramble 🙂 they all loved this.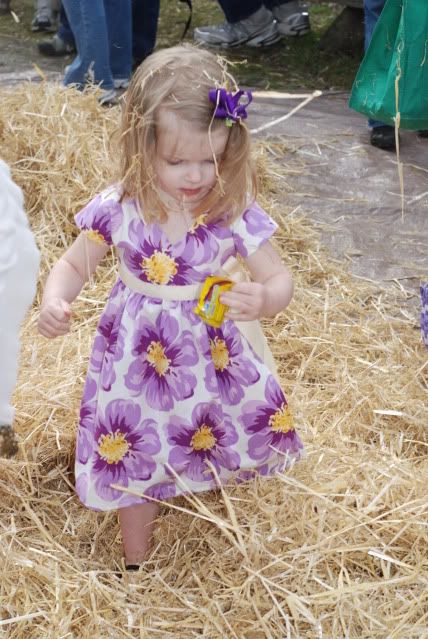 The twins weren't afraid to get into the thick of it!


Baylie was serious & I kept having to tell her to not toss the hay, just push it.


Zander wouldn't waste time by looking at the camera!