There has been a lot of change around here the last few weeks… and change is good!  I'm no longer working… though I enjoy talking to adults I can do that at the thrift store and I don't have to worry about getting enough hours to get insurance.
Then after 15 months I finally hit my weight loss goal!  In the last 15 months I have lost 40.9lbs!  I had a 7.24 drop in my BMI, lost 31″ (12″ from my waist alone!) & I went from a size 14 to a size 2.  I lost about 25lbs last year in 4 months… I maintained my weight loss for nearly 7 months and then jumped back on the wagon & lost another 15.9 in the last 4 months.  Not only do I look good, but I FEEL good!!!   You can read about my journey here.
To celebrate my weight loss I took my good friend Amber shopping with me & bought some new clothes that fit!  That & I actually tried stuff on that made me feel my age (are even a little younger 😉 ).  Then the next day I got a hair cut & chopped about 6 inches off my hair!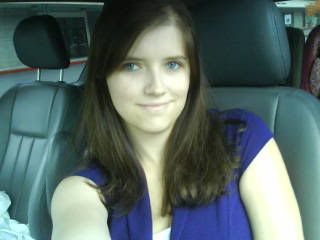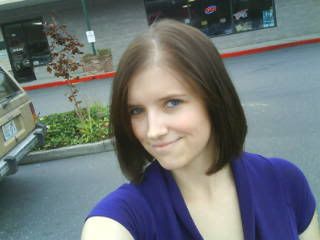 As promised, before & after pics!!!  First off wearing MY 'fat pants'.  These were a size 14 (for the longest time I thought they were only a 12! And I am barely 5'3″… a size 14 isn't the same on me as someone who is 5'6″.  I kept these as a reminder of where I have been & where I have gotten.
A little less then my starting 163 & my now 122.1…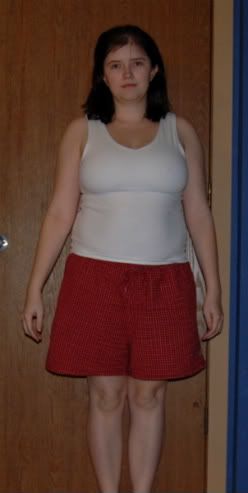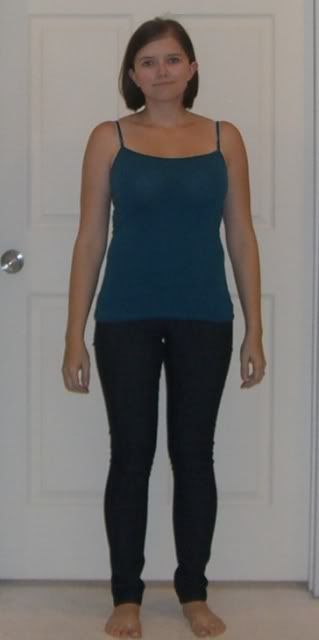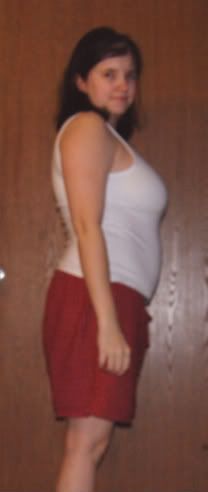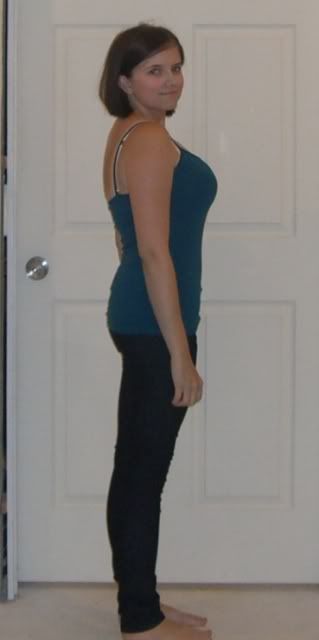 Then after coming home with a new hair cut & feeling good… the twins asked to get their hair cut!!!  As much as I wanted to say 'NO NEVER!' I had seen another set of twins recently with a cute hair cut… and well I HATE brushing it, and they hate having it brushed, so what the heck!    Next thing you know we are in the salon (where mama gets her hair cut) & their piggies are in plastic bags!
Waiting for their turn… (Baylie, B, Carlie & Zander)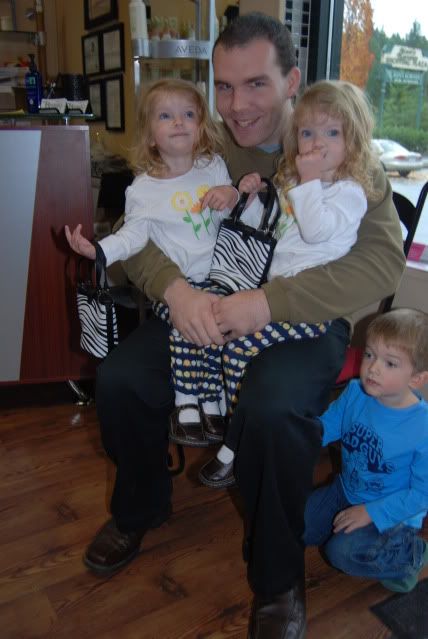 Carlie did AMAZING!!  William said  she sat still better then a lot of adults.  I was a smart mama brought with new Barbies for being such big girls 🙂
Baylie… well that's another story, one minute she wanted it cute, 5 minutes later NO.  She went back & forth for 2 days, & I decided it needed cut anyways.  There was no way in heck she was sitting the chair alone or on someones lap!  Luckily William is tall, and taller then  B so he just cut her hair while B held her.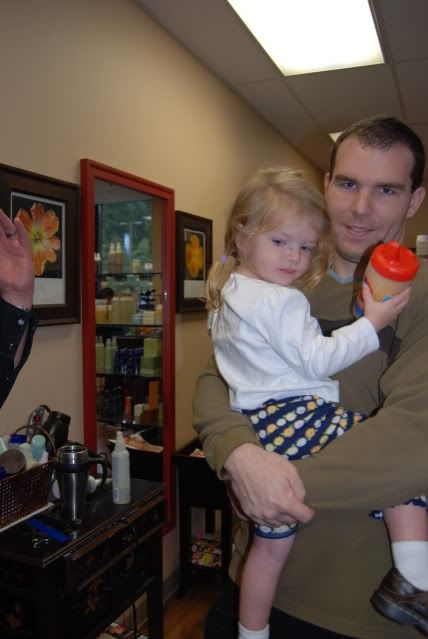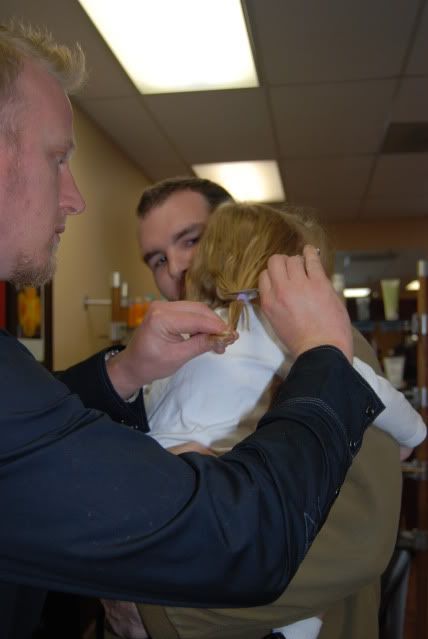 Before (getting ready to go, their hair was actually a couple inches longer then in looks in this pic!) & After we got home!
Then I threw them in the tub to wash it & see just how much curl they still had.  Afterward I offered them each a cookie if they let me take a picture… well that turned out to be an ADORABLE impromptu photo shoot!  It is impossible to get 1 of them to do this, let alone BOTH of them willingly… Carlie is on the left & Baylie is on the right in all of these…