I found out about this 4 days while looking for dress ideas & figured what a perfect way to get my sewing mojo back!  I knew exactly what I wanted to do & it turned out just like I imagined! (well minus the fact that I don't have a good strapless bra to wear with it yet!)
Anyways Burda Style & Bernina teamed up for the Scarf Dress Challenge & the person with the most votes wins a brand new Bernina sewing machine!!!
You can vote for my dress here… I am number 9 of the 40 entered.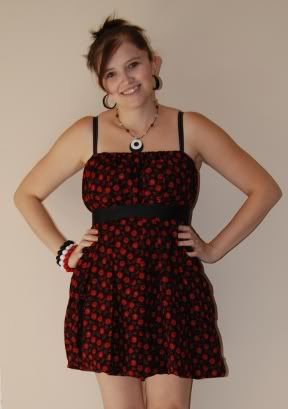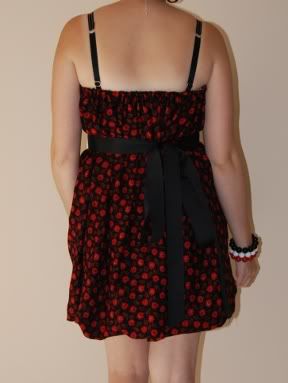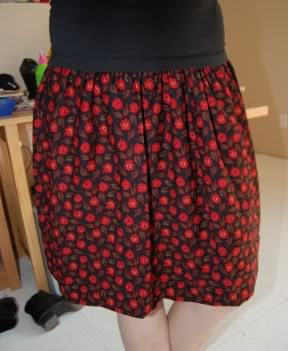 I was excited & inspired by the Scarf Dress Challenge and knew right away just what to make! My only issue was I live in the middle of no where & found out about it last minute so I didn't have time to find scarfs! So I dug out some slinky fabric I had stashed away & searched for scarf sizes… I saw the larger ones vary from 30″-45″ so I made 2 36″ scarfs from my fabric! I d how it turned out PLUS it can be worn in more than one way! The best part? It only took me 20 minutes to make 🙂
In the photos I have a black strapped bra on underneath because I am too busty to go bra free… it is actually really cute with the straps! I may just have to add some. But it can also be worn bra free. It is one size fits most because I used a soft very stretchy elastic & the sash is not attached! The sash can be tied right below the bust or tied around the waist instead. The length can also be adjusted by where you choose to have the elastic fo-bubble hem sit. The best part? If I pull the top edge (above my bust) down to my waist I have a cute knee length skirt!
Depending on the fabric you choose it can be anything from super casual to sure dressy! Sorry the pictures suck, B hates taking pictures because it takes too much time he didn't bother to tell me that the bow/sash wasn't in the middle, but you get the idea… hopefully I will get a friend to take better ones soon.
SM SG Points…
Yardage = 2 = 16 pts
Notions = Elastic, ribbon, size tag & label = 4 pts
Total = 20 pts