About 2 hrs ago it really set in that I am taking Baylie to Children's Hospital in Seattle for her 1st laser treatment for her large port wine stain on her back  very early tomorrow morning. Well being the mama I am I decided I MUST sew up a Tinkerbell hospital gown for my little princess!
I didn't use a pattern & just winged it… every step of the way I was amazed that it was working with out issue!!!  The only problem was I could find everything BUT velcro… though I think the twill tape bows are cute anyways!  I may have to try making  dress like this because I absolutely adore it!  The sleeves & back are open with just 1 tie in each spot to hold it closed… I planned on doing a couple pieces of Velcro on each sleeve & down the back, but it's just about midnight & I have to get up at 5am, so 3 ties will work!  Plus she wears a diaper & loves being nude so modesty isn't an issue!  The cool thing is it would fit most 2-4 yr olds.    Sorry the pics suck… I haven't hung a hook in my new sewing room yet!  Plus I am using my 50mm portrait lens that doesn't like my small room.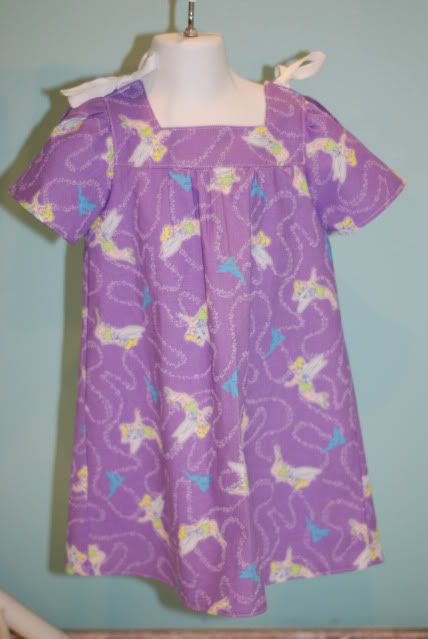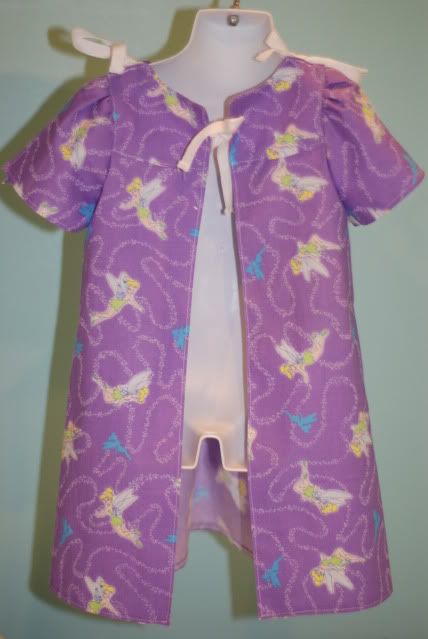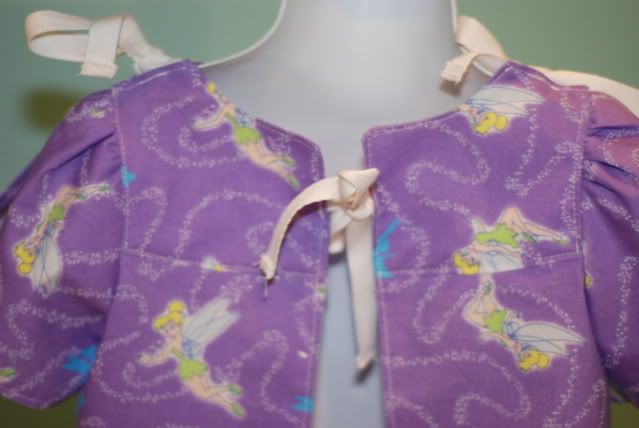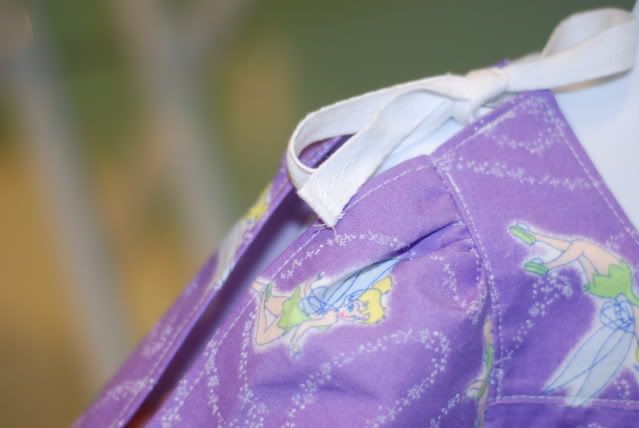 I may try making up a few of these & listing them in my Etsy store because it give a yucky day just a little better for a little princess!