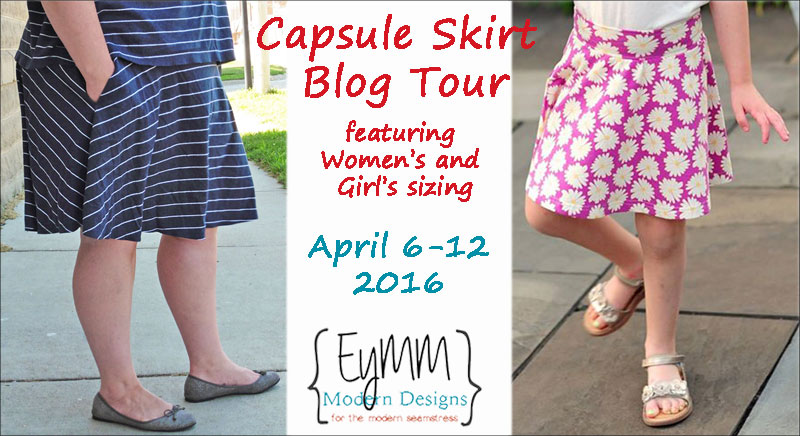 Day 2 of the EYMM Capsule Skirt Blog Tour has arrived! Today we are joined by Patricia at Sew Far North, Ula at Lulu & Celeste, and Lisa at Pattern Revolution. Click the pictures below to see more about their beautiful skirts!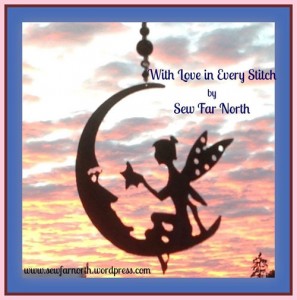 ——————————————————————————————————–
——————————————————————————————————–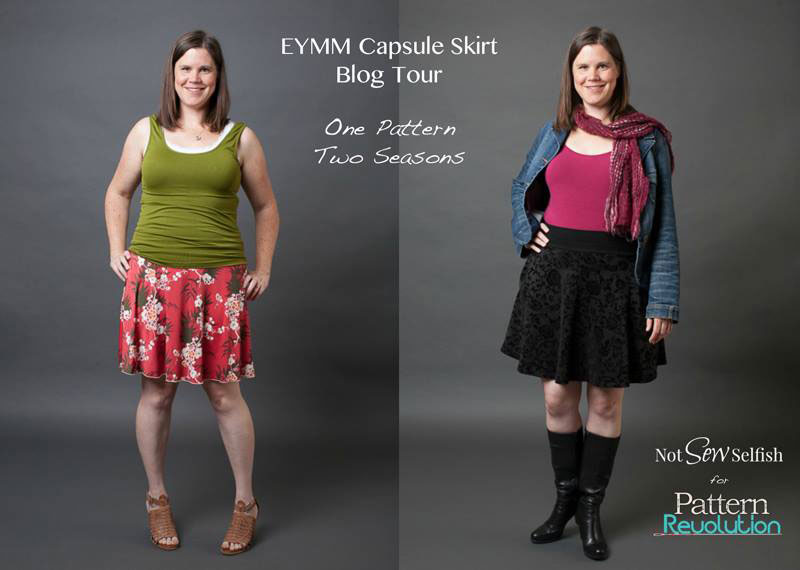 Make sure to check out all the other stops on the EYMM Capsule Skirt Tour. (Note: The links below won't be live until the day they're scheduled, but feel free to click through and check out other blog posts at any time.)
Wednesday, April 6
Connected by a Thread, Sugarplum Cuties, The Wholesome Mama
Thursday, April 7
Sew Far North, Lulu & Celeste, Pattern Revolution
Friday, April 8
SewSophieLynn, Welcome to our Crazy World, EYMM
Saturday, April 9
handcrafted by RED, Pretty and Precious, Capture, Craft, and Cook
Sunday, April 10
create3.5, Sewing the Seasons, HattieLu Handmade
Monday, April 11
Creative Counselor, Rebel & Malice, Blessed x 5
Don't forget to pick up your copy of the pattern while it's on sale!  Use coupon code PERFECTSKIRT to save 25% on the Women's Capsule Skirt, Girl's Capsule Skirt, or Capsule Skirt Bundle until April 12 at 11:59pm PST.
Happy Sewing!!  ~  Joelle