With so many amazing prizes and winners it took a little while to get everything organized BUT I am proud to say here they are!!!
First up is the blog tour winners.  Each participating blogger choose 1 random winner from the comments of their blog post.  Here is the list of the winners for each site.  Winners please look for an email from @eymm.com with your prize code!  If your email is different then your currently EYMM.com account email please email Kymy back with the email the code should be attached too ;).  The free pattern code will only work with the email address that it is attached too.
Connected by a Thread – Alison Shaw
Pattern Revolution – Michelle Smith
The Wholesome Mama – Ramona
Climbing the Willow – Kathy Davis
Rebel & Malice – Jubjub
Hibbadoray – Essence Underwood
Pretty & Precious Clothing – Fenna
Sprouting Jube Jube – Kim Woitkowski
Call Ajaire – Claire Sutherland
Once Upon a Sewing Machine – Laura Michelle Manning
Swoodson Says –Sarah B.
Blessed X Five – Deal.licious Real Food Debby
Beri Bee Designs – Samantha
Sewing the Seasons – Bobbie
Sew Outnumbered – Vannessa 
Creative Counselor – Debby
Lulu & Celeste – Dawn Jones
Analog Bytes – Mama Lusco
Handcrafted by Red – Dody
Boutique Birdie – Tricia Whelan
HattieLu Handmade – Gaelle S.
Capture, Craft & Cook – Kathy Erickson
Welcome to Our Crazy World – Carla G
Create 3.5 – Erica /DakotaSews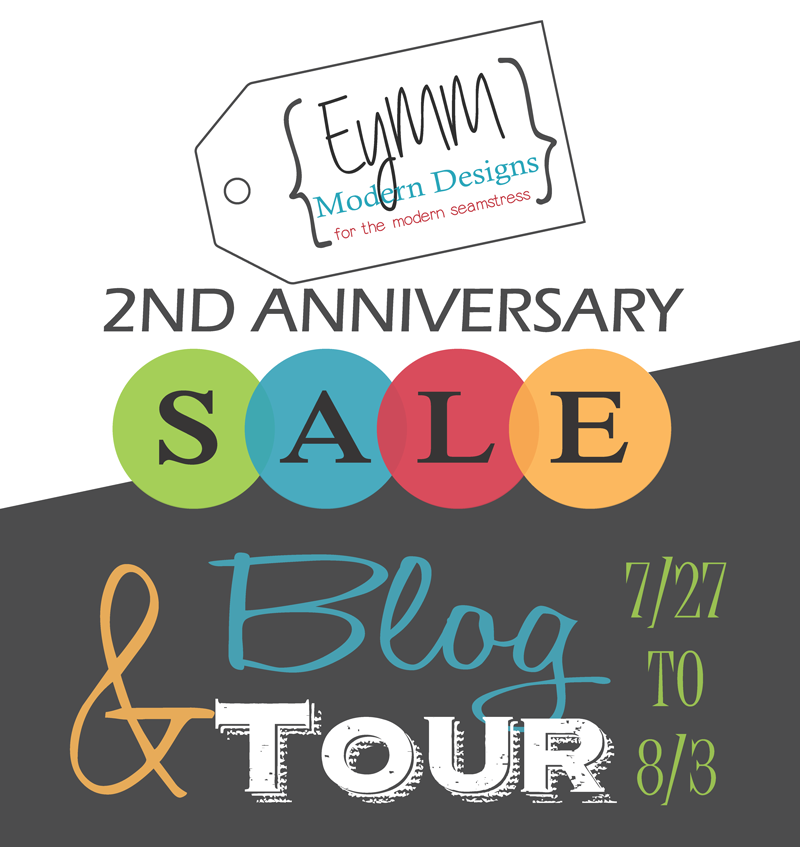 Now for the BIG prizes!!!  The owners will contact you via the email address used for rafflecopter, so please make sure to check that email address.  The shop owners will email you with the details for redeeming your prize.  Remember while some of items shipped, others are Gift Cards/Store Credits so there may be additional shipping charges depending on what you get/order.  The shop owner can answer any questions you may have about your prize.
WINNERS BY PRIZE
2 winners – $100 Gift Certificate to EYMM.com
Marina Sereda
Sarah Miller

2 winners – Mystery Package of Knit Fabrics from Kymy of EYMM's Personal Stash ($55 value)
Kisha Knapp
Shiloh Greenwood
$75 Gift Certificate to Shannon's Stache (In-Stock only)
Angie Kropf Lusco
$75 Gift Certificate to Jackie's Stache
Amanda Olson-Laurette
$100 – Credit for Custom Fabrics at OpulentMonsters.com
Christina Turrill
Mystery Box – 8 1 yard cuts of different knit fabrics from NR Fabrics (Approx. $86.95) – US only
Sara Jensen King

From BWD Fabrics & Supplies – US only
1 – Ten 1/2 yd cuts of cotton lycra knit solids (5 yards total) $43.90 value
Jan Crawford
1 – Ten 1/2yd cuts of stripes, dots, & stars knits (5 yards total) $56.40 value
Mary Foyes
$50 – Credit for Custom Fabrics from Riki Print's
Kimberly Cotter
$50 – Credit for www.youmadesomething.com (Fabric & Notions)
Tammie Schaefer
$50 – Gift Certificate for Custom Fabric from Sew Much Fabric
Ashley Nicole McAllister
$50 Gift Certificate from Crazy Fabric Lady – Australia Only, Owner will provide details.
Ainslee Wilton
$25 – Credit for Custom Fabrics and Notions from Oh Sew Rylee
Patricia Koch DuPrey Wacker
$25 – Gift Certificate to www.beequiltedbeauties.com
Vannessa Leppek