I know I have been bad and haven't posted in over a month but things have been busy around here.  Between custom orders, birthdays, graduations, holidays, day camp, swim lessons & visiting relatives there hasn't been much spare time!  Add to it that we found out we are expecting another addition to our family in late Jan. or early Feb. and you get the picture :).
I have been sewing though mostly little stuff!  Right now I closed my Etsy shop & am trying to take a break for at least a few days so I can get my house back under control!  Zander graduated preschool last month which was bitter sweet, I am so proud of him but so sad my baby is growing up so fast!  He also learned how to ride his bike with out training wheels in less then 1 hour the same week!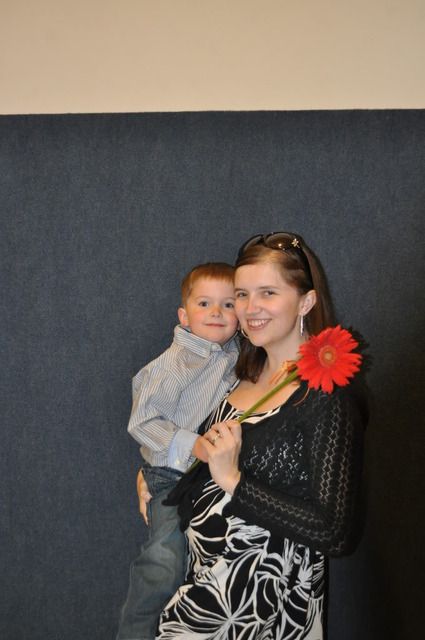 Then I started showing early since this is pregnancy number 3 & we had to share the big news a few weeks earlier then expected because it was warm & I couldn't hide it.  So I got these 'Big Sister' shirts clearanced in a size 12 at Gymboree for less then $4 each & turned them into little size 4 dresses for the twins.  They are only in a size 3 right now, so they are still big, but hopefully they will still fit in the spring!  They can always be tunic tops with leggings if not.
Last week we had our first real appointment & even though I knew the odds of having another set of twins was the same as someone who never had them (ID twins are a random fluke of nature, ANYONE can have them & they can't find any gentic link though some families will end up with more then 1 set it's rare!) it was still nice to see one healthy & very wiggly baby on the ultrasound just to put that distant thought to rest!  This was at 10w3d…
So now among all this chaos I am working on trying to get things back to normal as they can be, but we will see!  It's already time to think about back to school & I am SO not there yet.
Now I am off to clean my sewing room so I can start some school clothes for the kiddos!